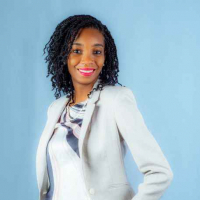 Biography
Dr. Amour is a physician and a lecturer at the department of Community Health, Muhimbili University of Health and Allied Sciences (MUHAS), Tanzania. Her main roles in this institution are teaching, conducting research and consultancies.
She is a medical doctor graduate from MUHAS and holds a Master Degree in Public Health from the Dartmouth Institute for Health Policy and Clinical Practice in the USA and a Master Degree in Internal Medicine from MUHAS. She was also a clinical trial fellow from Harvard Medical School and is currently a postdoctoral fellow at the Harvard School of Public Health. Her professional interests are on internal medicine, infectious diseases, particularly TB/HIV, public health, adolescent and women health.
As an infectious disease researcher, she has progressive experience in tuberculosis vaccine efficacy clinical trials, epidemiology of TB, HIV, and TB diagnostics. Dr. Amour was recently involved in a vaccine clinical trial for prevention of tuberculosis infection among adolescents in Tanzania. She is also actively involved in research involving adolescents living with HIV.
Dr. Amour is a member of the executive committee of the Medical Women Association of Tanzania (MEWATA) and serves as the head of publicity committee. Through MEWATA, she has been actively involved advocacy and mass screening campaigns of breast and cervical cancer in Tanzania. Dr. Amour has also been involved in strengthening the capacity of civil society organisations (CSOs) dealing with entrepreneurship, women rights and gender based violence in the country.
Ever since the COVID-19 pandemic, Dr. Amour has been involved in educating the public through different media platforms on COVID-19 as well as preventative measures. In collaboration with other health professionals, she organized educational posters on COVID-19, seminars, online webinars, media talks as well as socio-media campaign. She also served as a principal investigator and conducted a study to determine if locally made cotton facemasks were effective in preventing transmission of COVID-19. Currently she is a principal investigator in a study examining the acceptance of COVID-19 vaccine among health care workers in Tanzania.