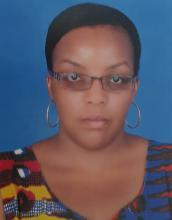 Biography
Employer: Ariel Glaser Pediatric Aids Healthcare Initiative (Agpahi)
Position: Clinical Services Manager
Responsibilities: 
Managing Multi-donor Funded Hiv And Aids Projects;
Supervising Over 16 Program Staff;
Developing Project Proposals;
Representing The Organization In Meetings, Workshops And Seminars With Donors And Related Stakeholders;
Monitoring Activity Implementation And Expenditures For Supported Projects;
Part Of Management Team Tasked With Making Organizational Decisions;
Attending Board Meetings;
Monitoring And Evaluating Projects.
Working at AGPAHI (a national NGO working to support the GoT to combat HIV and AIDS epidemic through sustainable solutions for health services provision) since 2012 as Program Manager for Clinical Services. During the last four years I have managed four multi donor funded HIV and AIDS related projects within the organization that  have reached over one million Tanzanians .
Holds a Medical degree (MD) from Muhimbili University of Health and Allied Sciences (MUHAS), Master in Business Administration-Corporate Management (MBA-CM) from Mzumbe Univeristy Dar es Salaam Business School (MU-DBS) and currently a Master of Public Health (MPH) candidate at Muhimbili University (MUHAS) graduating class of 2016.
 Lives in Dar es Salaam, Tanzania. During my free time I enjoy spending time with friends, watching movies, reading novel and medical journal articles. Highly interested in networking, meeting new people and learning new things.