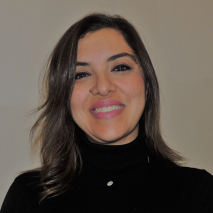 Biography
Save the Children International, Alexandria, Egypt
Specialization: Bioethics, Infectious diseases, Healthcare management, Pandemic research
Menat Zanaty is a physician holding a MSc degree in public health, Faculty of Medicine, Alexandria University, and a diploma in healthcare and hospital management, American University, Cairo. In 2016, she was selected to join the Middle East Research Ethics Training Initiative sponsored by the Fogarty International Center/NIH at the University of Maryland, School of Medicine, USA. This training provided her with valuable insights on how to deal with and protect vulnerable populations, especially in low and middle-income countries (LMICs). Moreover, she was nominated to join the IAP Young Physician Leaders (YPL) programme in 2017, where she developed an action plan for leadership growth. Currently, she is working as a Senior Health Officer at Save the Children International.
Her practical experience is a combination of fieldwork, training and management. During her formative years, she acted as an independent supervisor to the Measles Rubella Vaccine Coverage Survey conducted in the Suez Governorate, Egypt (a WHO project).
In 2015, she joined the Bibliotheca Alexandrina where she participated in international projects and managed a US National Academy of Sciences grant to develop the curriculum on responsible science in Egypt. She also conducted many activities related to the capacity building of young researchers regarding research, research ethics and publication ethics, and co-facilitated the Alexandria Dialogues, set up by Bibliotheca Alexandrina and the United Nations Egypt, where decision-makers use the foresight technique to exchange ideas and perspectives on a sustainable future for Egypt.
Dr. Zanaty has also received trainings on course development, assessment, active learning pedagogies and online teaching and has developed courses on research ethics and research methods. In 2018, she joined the Arab Research and Ethics Capacity Development Institute (ARECDI) to develop capacities in research and research ethics for individuals from Arab regions through developing continuing education courses and organizing workshops.
In May 2019, she joined Save the Children International as a Senior Health Officer for the Primary Health Care-UNHCR project where she leads the implementation of the project activities in Alexandria and Damietta.