Muhammed Atak
Physician and Lecturer, Department of Public Health, Istanbul University, Istanbul Medical Faculty, Turkey.
Contacts
muhammed.atak@istanbul.edu.tr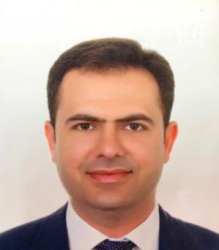 Biography
Dr. Atak is a physician, lecturer, and deputy chief physician in the Istanbul Faculty of Medicine.  His main roles in this institution are teaching medical students, conducting research and as deputy chief physician, he is primarily responsible for oversees delivery of medical care and operation of laboratories, infection control committee and the units for quality, patient rights and public relations. His professional interests are global health, health policy, humanitarian aid and school health. 
Dr. Atak is graduated from Istanbul Medical Faculty in 2012. He completed his doctorate in Public Health at Istanbul University in 2021. He also graduated from Anadolu University, Faculty of Economics, Department of Public Administration in 2020.
Since his student days, Dr.Atak has worked as a volunteer and manager in different NGOs working in the field of humanitarian aid. He continues to work as a volunteer and manager of organizations working in the field of humanitarian aid, such as Red Crescent.  He dreams of carrying out his work for the benefit of society with a public health perspective for a better world, together with young people.
Dr. Atak lives in Istanbul. He likes traveling. He travels to meet different people and cultures when he is able to.