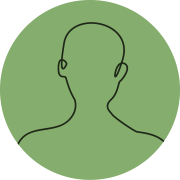 Biography
MUHINDO Rose (Uganda)
Physician and lecturer in the Department of Internal Medicine at Mbarara Regional Referral Hospital which is also the teaching hospital for Mbarara University of Science Technology faculty of medicine. Lives and works in Western Uganda.
Area of specialisation: Renal medicine
Research interests: Hepatitis B and HIV co-infection, Hepatitis C, Outcomes in Chronic Kidney Disease, Hypoglycaemia and sepsis
Studied from: Mbarara University of Science and Technology, MBChB and MMed Internal Medicine, McMaster University, Canada, Fellowship in Nephrology
Current responsibilities: Attending physician medical ward, renal outpatient services, research and teaching both undergraduate and post graduate students, previously served as the undergraduate co-ordinator, now serving as the department member in charge of post graduate education including organising lectures, exams, research and welfare
Current projects: Hepatitis B and HIV co-infection (effect of available ART regimens, liver related morbidity), Hypoglycemia and sepsis (admission glycaemia in sepsis and mortality)
Personal: Married with 2 lovely daughters.