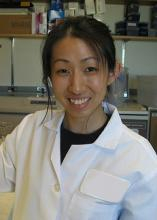 Biography
Dr Ng currently practises as a Consultant in the Division of Pediatric Nephrology, Department of Pediatrics, National University Health System and also as an Assistant Professor at the Yong Loo Lin School of Medicine, National University of Singapore (NUS).
She obtained her postgraduate qualifications from the Royal College of Pediatrics and Child Health (UK) as well as from National University of Singapore. She received the National Medical Research Council Fellowship Award in 2006 to pursue a two-year research fellowship at Children's Hospital Boston, Harvard Medical School, during which she studied the genetics of childhood nephrotic syndrome. Upon return to Singapore, she assisted in the set up of the genetics section of Pediatric Renal Research Laboratory.
Before this, there have been no facility in Singapore performing genetics for patients with nephrotic syndrome. Since then, her work has benefited more than 240 patients. Kar Hui also spearheaded research on cardiovascular disease in pediatric kidney patients. She has been Principal Investigator in 5 grants and co-Investigator in another 6 grants. She currently supervises 3 laboratory and 3 clinical research staff. Dr Ng's research work has led to 40 local and 39 international / regional conference presentations. She had won 10 international / regional awards and 2 local awards. She envisaged extending research to regional countries, involving large-scale collaboration between regional centers and local scientists.
Besides general pediatric nephrology, Dr Ng has an interest in pediatric dialysis and genetic kidney diseases. She led the dialysis nurses to optimise workflow and this resulted in a 50% decrease in dialysis-related peritonitis rates. She also started a Transition Programme to ease patient transfer to the adult unit, and spearheaded the setup of the Fetal Kidney Clinic catered for expectant parents.
Dr Ng is a faculty member of the Accreditation Council for Graduate Medical Education. She was appointed Chief Convenor of the NUS MBBS Pediatrics clinical exam from 2009-2012. She has written a chapter ìPediatric Renal Transplantationî in the book "Kidney Transplantation: Challenging the Future". In June 2012, she was the Program Director and speaker for regional Pediatric Nephrology Course which was attended by 150 doctors. She was an invited speaker in the International Scientific Conference 2013 organized by Pediatric Nephrology Society of Bangladesh.
Dr Ng's greatest pride is her three young daughters at home and the fine balance between work and family is the biggest challenge to her.