Anthony Adebukola Oyekunle
Contacts
oyekunleaa@oauife.edu.ng
oyekunleaa@yahoo.co.uk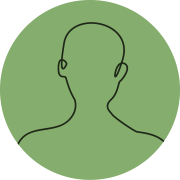 Biography
OYEKUNLE Anthony (Nigeria)
Dr. Oyekunle is a Senior Lecturer and Consultant Haematologist at the Obafemi Awolowo University (OAU) and OAU Teaching Hospitals, Ile-Ife in Nigeria.
He obtained an MBBS degree from the University of Ibadan, and completed a residency in haematology in the National Postgraduate Medical College of Nigeria. He has also completed various research/training fellowships in Haematopoietic Stem Cell Transplantation (1 year, Germany), Chronic Myeloid Leukemia (iCMLf, Italy), and Molecular Diagnostics (UICC, USA). His research has focused mainly on haemato-oncology and haematopoietic stem cell transplantation (HSCT).
His first paper on HSCT examined the variables predicting the long-term survival of patients with refractory acute leukemia. The work established the usefulness of HSCT in these sub-groups of patients.
A subsequent paper focused on the successful outcome of using positively-selected CD34+ haematopoietic stem cells to enhance engraftment after allogeneic HSCT. This paper was particularly significant because the patients showed improved graft function without GvHD.
He has since focused on the use of tyrosine kinase inhibitors for the management of Ph/BCR-ABL1 positive chronic myeloid leukemia (CML) and c-kit/CD117+ gastro-intestinal stromal tumors (GIST) in Nigerian patients. His group reported on the improved survival of the first cohort of Nigerian CML patients treated with imatinib. More recently, he is collaborating with researchers in Italy and the USA, on mutations in the BCR-ABL1 fusion gene, after having reported some similar mutations in their cohort.
His most recently published works include:
Bacher U, Ocheni S, Schafhausen P, Oyekunle AA, et al. (2011) Unusual course of Myelodysplastic syndrome with presumed familial origin. Acta Haematol. 126(4):234-237 (DOI: 10.1159/000330529)
Oyekunle AA, et al. (2011) F317L BCR-ABL1 kinase domain mutation associated with a sustained major molecular response in a CML patient on dasatinib. Leuk Res. 35(7):e118-20. Epub 2011 Apr 12.
Oyekunle AA, et al. (2011) Challenges for allogeneic hematopoietic stem cell transplantation in chronic myeloid leukemia in the era of tyrosine kinase inhibitors. Acta Haematol. 126(1):30-39 (DOI: 10.1159/000323662).
Ocheni S, Oyekunle AA, et al. (2011) Second allogeneic stem cell transplantation in a patient with hypoplastic MDS following a primary diagnosis of aplastic anaemia. Acta Haematol. 125(3):175-178 (DOI: 10.1159/000322609).
Oyekunle AA, et al. (2010) H396R, F359V and E255K mutations of the Abl kinase domain in imatinib-resistant Nigerian patients with chronic myeloid leukemia. Afr J Haem Oncol. 1(3):79-83.