Paolo Parente
Manager, Director General's office, Local Health Authority, Rome Italy
Contacts
dr.paoloparente@gmail.com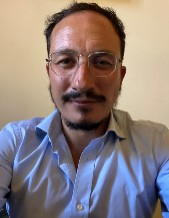 Biography
Dr Parente is Medical Doctor in the Strategic Health Directorate of ASL Roma 1 and PhD in "Health Systems and Public Health" at Università Cattolica del Sacro Cuore.
His research is focused on: international health systems, global health policies, migrations and health, Value Based Medicine and health systems management.
He has worked as Consultant for the World Health Organization, coordinating the production of "WHO Report on Refugee and Migrant Health in Europe", and he's currently involved in the WHO Joint External Evaluation Missions. He took part in the activities of the Global Health Security Agenda as Expert of the Italian Ministry of Health, participating as co-leader to Site Visits in Perù and Ethiopia, among others.
Paolo graduated in Medicine cum laude and holds a post-grad specialization in Hygiene and Preventive Healthcare. He is author of more than 40 publications on national and international journals. He is Adjunct Professor of Hygiene and  Public Health at Università Cattolica del Sacro Cuore.
Paolo lives in Rome and he is father of Edda, a 6 years old smiling curly girl. In his free time he uses to football and padel, enjoys spending time with friends, cooking italian food and reading narrative. He writes poetries and love arts and roman history.