Paul J. Moughan
Distinguished Professor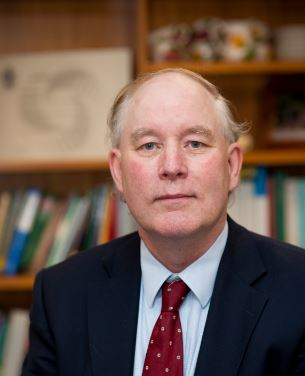 Biography
Professor Paul Moughan was appointed to the foundation chair in monogastric biology at Massey University in 1993 and from 1997-2003 Foundation Head, Institute of Food, Nutrition and Human Health, Massey University. From 2003 until 2017 he held the position of Foundation Co-Director of the Riddet Institute, a National Centre of Research Excellence in Food Science. Professor Moughan currently holds the position of Distinguished Professor at Massey University and Riddet Institute Fellow Laureate.
His research has encompassed the fields of human and animal nutrition, food chemistry, functional foods, mammalian growth biology and digestive physiology.  He has published in excess of 450 scientific works.  In 1995 he was awarded Doctor of Science and in 1997 was awarded a Personal Chair at Massey University and was elected a Fellow of the Royal Society of New Zealand.  He is a Fellow of the Royal Society of Chemistry, Cambridge, England.  In 2011 he was appointed Chair of the FAO Expert Consultation to review recommendations on the characterisation of dietary protein quality in humans, and in 2014 was appointed to the International Think Tank (World Science Academies) on world food security. 
He has received numerous prestigious international awards for his work, including the New Zealand Prime Minister's Science Prize in 2012.  In 2014 he was awarded an Honorary Doctor of Science from the University of Guelph, Canada. In 2018 he was awarded the Wageningen University Medal of Honour. Professor Moughan sits on a number of editorial boards for scientific journals and is an adviser to the international food industry.