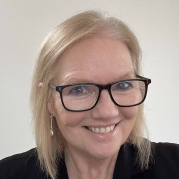 Biography
Dr. Sally Fawkes (MBA, PhD) is an Independent Health Policy Consultant, with interests at the nexus of public health, foresight, governance and policy-making, and future generations' health and wellbeing. She holds an adjunct appointment with La Trobe University, Australia, where she was senior academic for over a decade and Doctor of Public Health program director. She is a Victorian Health Promotion Foundation Board Director, serving under Ministerial appointment as Deputy Chair. She has held posts with World Health Organization and been expert advisor to WHO for over 25 years, working on conceptually innovative initiatives across Asia, Pacific, Europe and Middle East. Focus areas have included urban health/Healthy Cities, national health promotion strategy, futures thinking, and leadership development.
She has been at the forefront of the health promoting hospitals and health services (HPH) movement, from early leadership roles at several Australian hospitals to four terms as elected member of International HPH Network (2010-2020) Governance Board. She served as the Network's Vice-Chair and is Chair, Governance and Policy Working Group and Treasurer.
She is co-author of 'Public Health Practice in Australia. The Organised Effort' and Editorial Advisor, 'Cities and Health'. She is Associate Fellow, Australasian College of Health Service Management, and Full Member, Association of Professional Futurists.