Sarah McGuinness
Academic infectious diseases physician and educator, Monash University, Australia
Contacts
sarah.mcguinness@monash.edu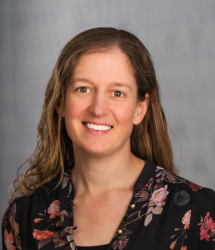 Biography
Sarah is an infectious diseases clinician, researcher and educator. She currently holds positions as Lecturer in Infectious Diseases Epidemiology at the School of Public Health and Preventive Medicine at Monash University (research & teaching) and Consultant Physician in the Department of Infectious Diseases at the Alfred Hospital (clinical). Her work spans clinical and public health aspects of infectious diseases, with a particular focus on improving strategies to combat preventable infections in the Asia-Pacific Region.
Sarah holds a MBBS (University of Melbourne), MPH (James Cook University) and a PhD in Public Health (Monash University). She is a Fellow of the Royal Austrasian College of Physicians and Australasian College of Tropical Medicine.
Sarah lives in Melbourne, Australia. Outside of work, she enjoys spending time with her family,  travelling, running, playing viola, and taking latin dance classes.