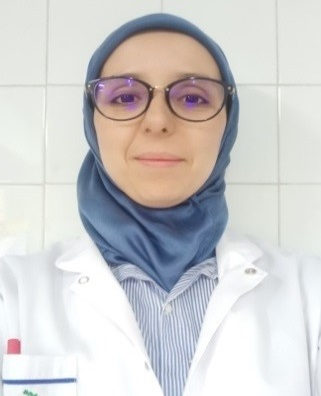 Biography
Dr. Chafai Elalaoui is Assistant Professor of Genetics at the Faculty of Medicine and Pharmacy of Rabat. She also practices as a geneticist in the department of medical genetics at the Moroccan National Institute of Hygiene. 

She obtained her M.D. degree from the Faculty of Medicine and Pharmacy at the University Mohammed V in Rabat in 2005. She later specialized in medical genetics. During her career, she created and managed the update of the database MoDyDa (Moroccan Dysmorphology Database), which is a database that lists the different syndromes of facial dysmorphy collected in the Department of Medical Genetics. In addition, she was part of the Moroccan committee responsible for coordinating the international MedGenMed project in collaboration with the European Genetic Foundation. Moreover, she was a member of the steering committee of the Orphanet project, which is a Euro-Mediterranean project that provides an information server on rare diseases and orphan drugs. She is also a member of the publishing committee of the database "MoHuMuda" (Moroccan Human Mutation Database). This is the first Moroccan database that collects genetic diseases and mutations identified in the Moroccan population and of people of Moroccan origin living abroad.

Along with her current university education activities, Dr. Chafai Elalaoui has been providing genetic counselling services at the Department of Medical Genetics of the National Institute of Health in Rabat for over 15 years with a special interest in syndromes with facial dysmorphy and rare disorders. She has authored and co-authored around fifty publications, some of which have  appeared in prestigious journals such as Nature Communications and Human Mutations. Moreover, she is a founding member of the Moroccan Society of Medical Genetics which helps to disseminate information about genetic diseases, their diagnosis and their management with patients and the wider public.