Steven Buchsbaum
Deputy Director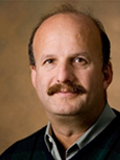 Biography
Dr. Buchsbaum received a Ph.D. in Physics and a Master of Pacific International Affairs from the Graduate School of International Relations and Pacific Studies at the University of California, San Diego.  Dr. Buchsbaum has held positions at the Marine Physical Laboratory of the Scripps Institute of Oceanography; the Institute for Nonlinear Science at University of California, San Diego; the University of California, Santa Cruz; the Center for Material Science at Los Alamos National Laboratory; the Science Applications International Corporation; Bermuda Associates; and Draper Laboratory. 
Dr. Buchsbaum has served in the U.S. State Department as the Science and Technology Officer for South Asia as a Program Manager in the Defense Advanced Research Projects Agency. Dr. Buchsbaum was the Founding Director of the Office of Chemical, Biological, Radiological, Nuclear and Explosive Defense in the Homeland Security Advance Research Projects Agency of the Department of Homeland Security. 
Dr. Buchsbaum was selected and served as a Science and Diplomacy Fellow at the American Association for the Advancement of Science. He was also selected as an American Physical Society Congressional Fellow, and has been registered into the U.S. Foreign Service.  Dr. Buchsbaum is currently a Deputy Director for Discovery and Translational Sciences team at the Bill & Melinda Gates Foundation.