How do COVID-19 vaccines work?
Pfizer/BioNTech, Moderna, AstraZeneca, Johnson & Johnson, Sinovac and Sputnik V are just a few of the COVID-19 vaccines already developed and approved for use. This is why the InterAcademy Partnership (IAP) decided to celebrate World Immunization Week 2021 by releasing a new infographic and shed some light on the different types of COVID-19 vaccines, how they are developed, and how they work.
Vaccines will play a major role in ending the COVID-19 pandemic. COVID-19 vaccines have already been proven highly effective at preventing severe illness, hospitalisation and death. 
Click on the image below to see the infographic in full size.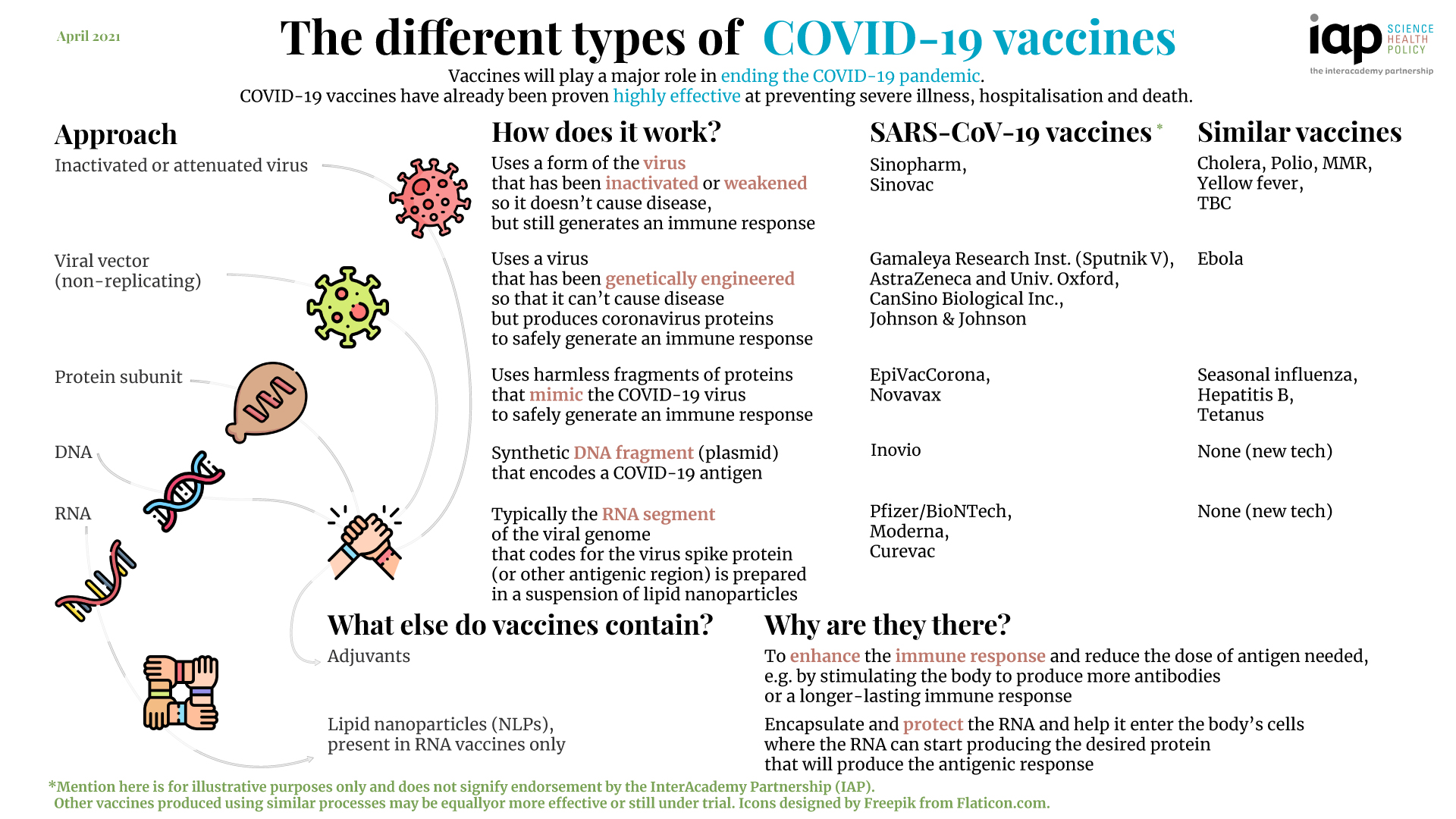 Here you can download the infographic as a PDF or as a high-resolution jpeg; the infographic is available in French here: Les différents types de vaccins COVID-19.