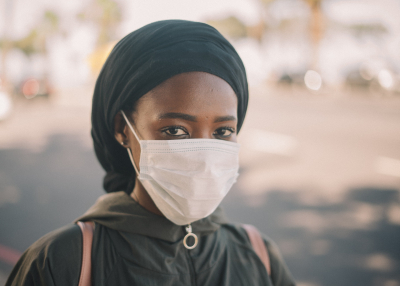 IAP launches COVID-19 Expert Group
The new Group will respond to academy inquiries related to the ongoing pandemic
The InterAcademy Partnership (IAP) launches the IAP COVID-19 Expert Group, a Group charged with responding to inquiries routed through academies related to the ongoing COVID-19 pandemic across a broad range of health, social, environmental and other direct and indirect consequences.
The IAP COVID-19 Expert Group brings a wealth of multi-disciplinary expertise to academies in all member countries. Through it, IAP aims to facilitate the sharing of ideas, information and recommendations among countries and regions to support the evidence-based response to and recovery from the pandemic.
It will be led by three co-chairs - from India, Israel and South Africa - with an additional 20 members from around the world that make up a core Advisory Panel. Biographies of these individuals are available at: https://www.interacademies.org/node/52980 under the IAP COVID-19 Expert Group tab. Another 55 leading scientists are included in the Expert Group and may be called on for additional technical and geographically-specific support.
All IAP member academies and IAP regional networks have been invited to submit queries via through a link sent by email. Queries must come through academies but may originate from other stakeholders (e.g., individual academy members, governments, ministries, etc.). Due to capacity constraints, IAP cannot respond to inquiries from members of the public, but they can contact the IAP member academy in their country or region.
IAP expects that responses could include one of a number of standard types, e.g. (i) Direction to already published material(s); (ii) Passing to the Expert Panel for feedback and collating this feedback; (iii) Consulting the broader Advisory Group of experts. If short, concise answers are not possible, then the co-chairs may recommend to the IAP leadership that a more detailed paper (e.g. policy brief) may be prepared by a sub-set of the Advisory Group. Other response modes may also be considered/developed if the need arises.
As explained by Volker ter Meulen and Peggy Hamburg, IAP Steering Committee liaisons with the COVID-19 Expert Group, this Group aims to provide know-how to countries that may be lacking their own experts in a specific area. Furthermore, IAP hopes to provide a forum for sharing information on COVID-19 that can potentially foster regional and international collaborations.
"We look forward to receiving your queries and hope that, through this Expert Group, IAP and its member academies can make a real and valuable contribution to the global fight against COVID-19," they said.