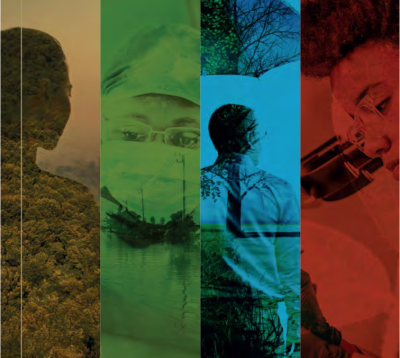 Academy: Prioritise research into the risks to human health posed by global environmental change
Environment & Climate
Health
The Royal Netherlands Academy of Arts and Sciences (KNAW) just published a new report called 'Planetary Health. An emerging field to be developed.' Read the KNAW press release.
If climate change, biodiversity loss and other environmental changes continue unabated, billions of people will face serious health risks by the end of this century resulting from heat stress, flooding, food shortages, infectious diseases, migration and conflicts. Research examining the connection between such environmental changes and human health (the field of study known as Planetary Health) is still in its infancy. In a report published in June 2023, the Royal Netherlands Academy of Arts and Sciences (KNAW) reviews existing scientific knowledge in this area and offers a list of questions for researchers to address.
The direct health effects of these environmental changes are often clear, but the indirect effects are much more difficult to study, even though they are likely to impact many more people. In its report, the Academy surveys the knowledge gaps and identifies where progress can be made in filling them. Key research questions include the following: What is the effect of climate change, deforestation and biodiversity loss on the spread of infectious diseases? How can societies adapt to more frequent extreme weather events, sea level rise and other climate change-related risks in order to avoid their health consequences? And how can international environmental treaties help advance the Netherlands' national health policies?
The report outlines a comprehensive research agenda for the field of Planetary Health. To identify problems in this field and propose solutions, it is crucial for scientists active in many different disciplines to work together. The Academy recommends setting up a broad research network dedicated to this theme. Universities, research institutes and university medical centres can contribute by clearing more space for Planetary Health issues in their research portfolios. The same goes for research funders, which have so far not readjusted their priorities to reflect this new reality. 
The Academy furthermore notes that the health care sector itself is a major factor in greenhouse gas emissions, waste streams and environmental pollution. We must speed up progress towards sustainability considerably, and this will inevitably involve giving serious thought to sustainability measures when deciding on medical treatment options.