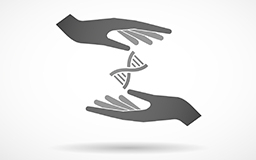 Genome editing conference: Agenda now available!
Biotechnology & Biosecurity
A preliminary programme of the international workshop on: 'Assessing the Security Implications of Genome Editing Technology' 11-13 October 2017, Herrenhausen can be downloaded now.
The academies of science, including the InterAcademy Partnership (IAP), the European Academies Science Advisory Council (EASAC), the US National Academies of Sciences, Engineering, and Medicine (NASEM), and the German National Academy of Sciences Leopoldina, are convening an international workshop of experts in genetic engineering, security studies and public policy on 11-13 October 2017 at the Herrenhausen Palace, Hanover, Germany. This workshop, kindly supported and hosted by the Volkswagen Foundation, aims to examine the latest advances in genome editing by analysing current and potential applications in a wide range of organisms such as microbes, plants, animals and humans.
The preliminary programme is now available (see below). For more information and regular updates, please see here.