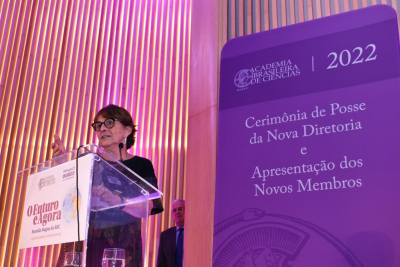 Helena Bonciani Nader is the first woman to become president of the Brazilian Academy of Sciences
The Brazilian Academy of Sciences (ABC) provides scientific policy advice to the government, when requested, and develops technical studies on topics of critical importance for the Brazilian society
On 3-5 May, the Brazilian Academy of Sciences (ABC) celebrated 106 years and held its Magna Meeting 2022, the annual event of the Academy. One of the main activities was the Solemn Session of Introduction of New Members and the Inauguration of the New Board of Directors, when Helena Bonciani Nader started her term (2022-2025) as the first woman to become president of the ABC. Chemist Jailson Bittencourt de Andrade is the new vice-president of the organization. The ceremony took place at the Museum of Tomorrow, in Rio de Janeiro, and represented a significant step forward for women in science in Brazil: the 13-member new board has 5 women, and out of the 13 Full Members introduced last week, 8 are women.
Vice-president of the ABC in the previous term (2019-2022), Helena B. Nader substitutes physicist Luiz Davidovich, who spent the last 6 years as president of the Academy. In his farewell speech, he thanked all of those who contributed in the activities developed by ABC under his leadership, as well as the partners in the daily fight for science, technology, innovation and democracy in Brazil. Helena B. Nader's inaugural speech was marked by her commitment to gender, racial and ethnic equity in the scientific environment, as well as the importance of having science and education as long-term policies. She recalled that sustainable development was defined by the United Nations to address the needs of the present without compromising the ability of future generations to meet their own needs. Helena B. Nader stressed that for 2030 Agenda to be achieved, it is essential to harmonize social, economic and environmental aspects, which are interconnected and crucial for the well-being of individuals and societies.
Helena B. Nader obtained her PhD at the Federal University of São Paulo (Unifesp) and post-doctoral training as a Fogarty (NIH) fellow at the University of Southern California. She is professor at Unifesp and has received several national and international awards and honors. Helena B. Nader is co-chair of the InterAmerican Network of Academies of Sciences (IANAS) and Governing Board member of the International Science Council (ISC). She is member of the ABC, The World Academy of Sciences (TWAS), and the Latin America Academy of Sciences (ACAL).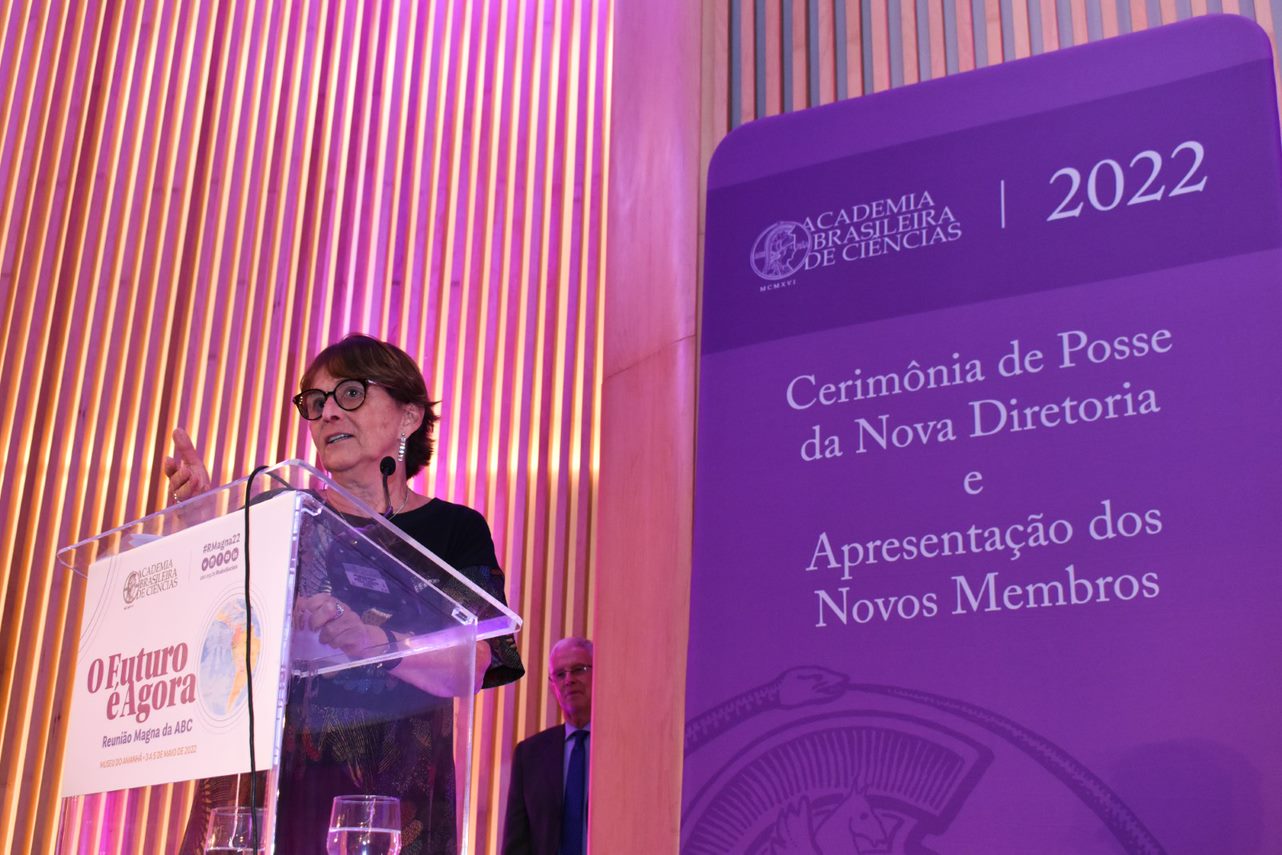 Photo credit: Cristina Lacerda.