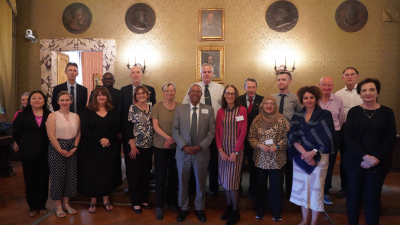 The IAP Board and Advisory Committee meeting convened in Rome
Shaping a Vision for the Future, the InterAcademy Partnership Board and Advisory Committee convened in Rome at the Accademia Nazionale dei Lincei, for a two-day meeting.
In a historic and prestigious setting at the Accademia Nazionale dei Lincei, the Joint Meeting of the IAP Board and Advisory Committee was held successfully, spanning two significant days of discussions. This iconic venue, founded in 1603 and once graced by the presence of luminaries like Galileo, provided an inspiring backdrop for the exchange of ideas and future planning.
The agenda for this two-day event was packed with insightful discussions, ensuring that the InterAcademy Partnership (IAP) continues to lead the way in addressing global challenges. From reviewing the highlights of IAP's action in the past year and updates from various committees to discussions about the role of the Advisory Committee, participants are actively engaged in shaping IAP's path forward.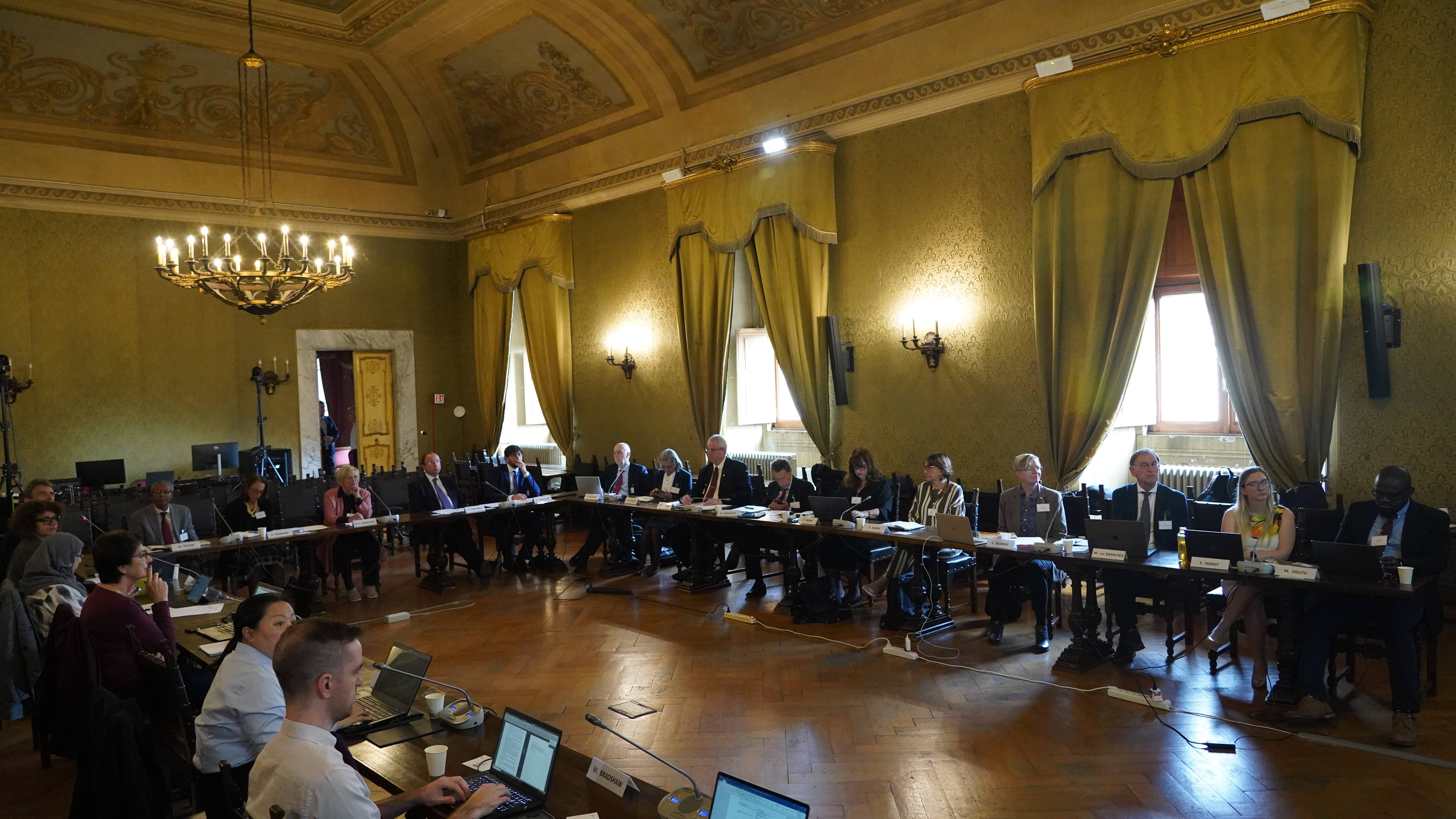 The agenda was brimming with discussions led by a distinguished lineup of speakers and participants:
Day 1: The meeting commenced with welcome addresses from Maria Cristina Marcuzzo (Member of the Accademia Nazionale dei Lincei) and Giuseppe Pastorelli (representing the Italian Minister of Foreign Affairs And International Cooperation, MAECI), followed by remarks from IAP Co-Presidents Peggy Hamburg and Masresha Fetene. The day's highlights included a review of the past year's actions, staffing updates, grants offered and received, participation at international meetings, joint activities and committee updates.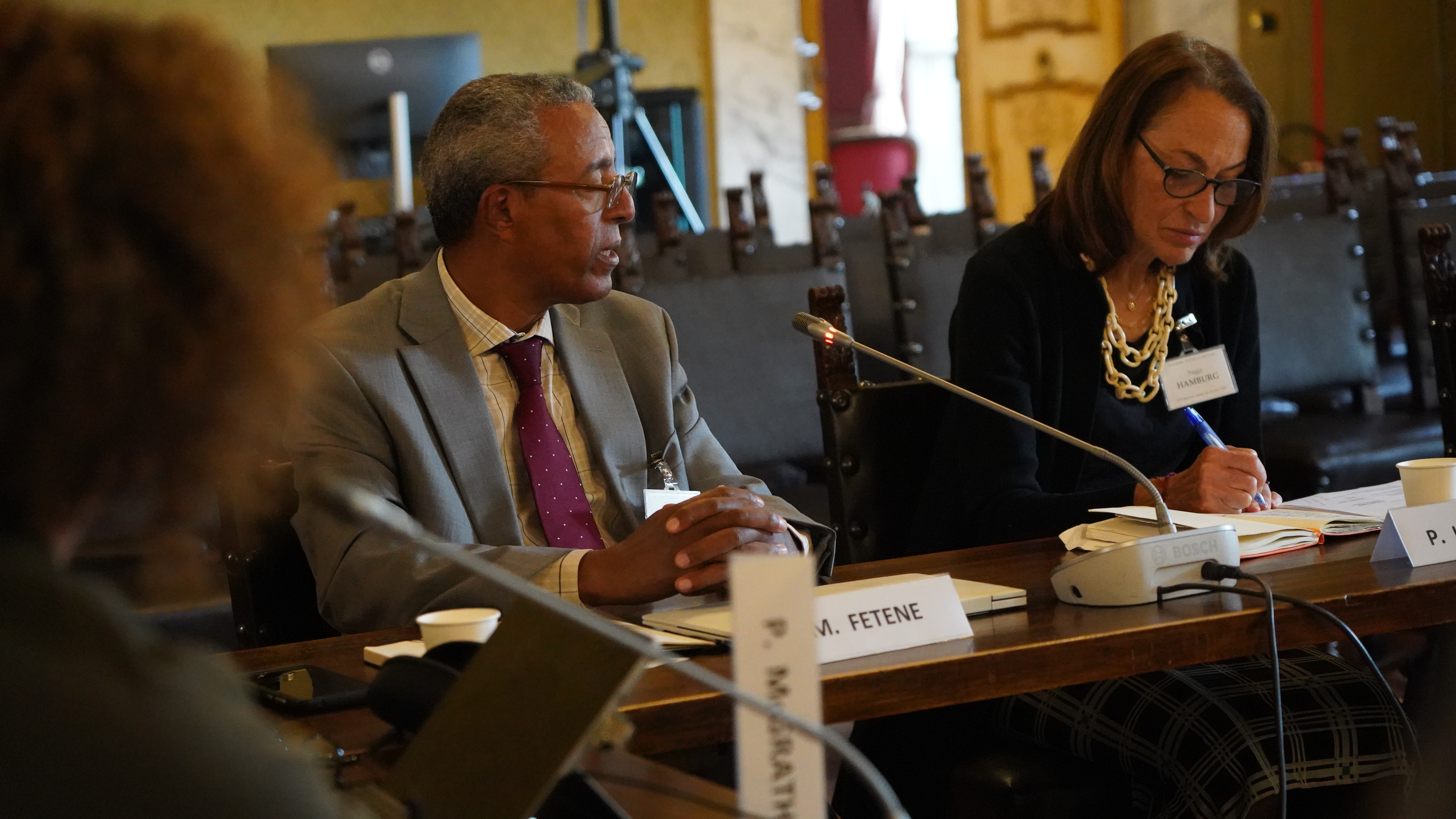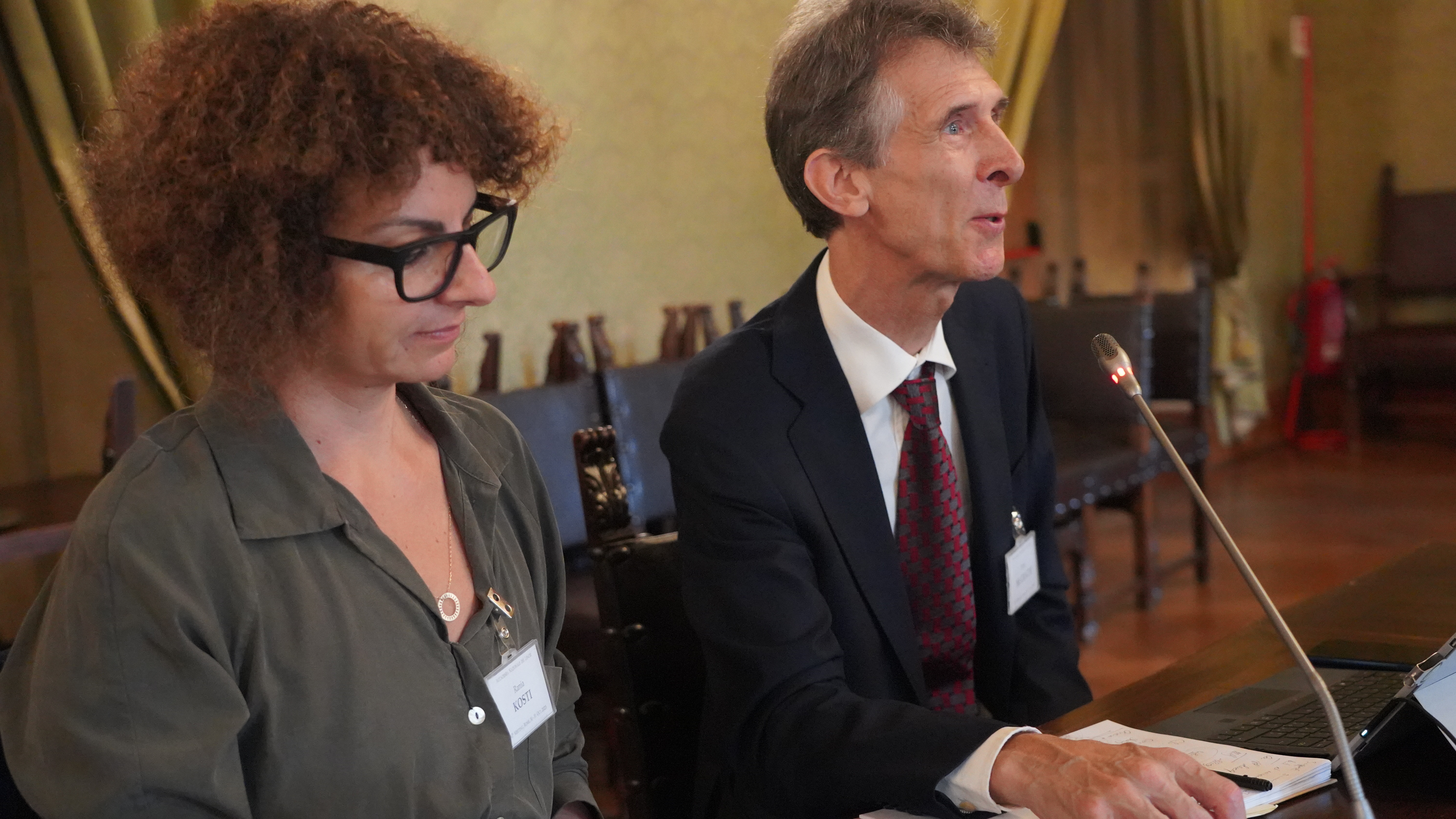 Day 2: The second day kicked off with an exploration of IAP's relations with international organizations such as the United Nations and the International Science Council. A focus on project development efforts, fundraising and the relationship with regional networks shaped the day's proceedings. The meeting concluded with a discussion on IAP Conference and General Assembly to be held in 2025.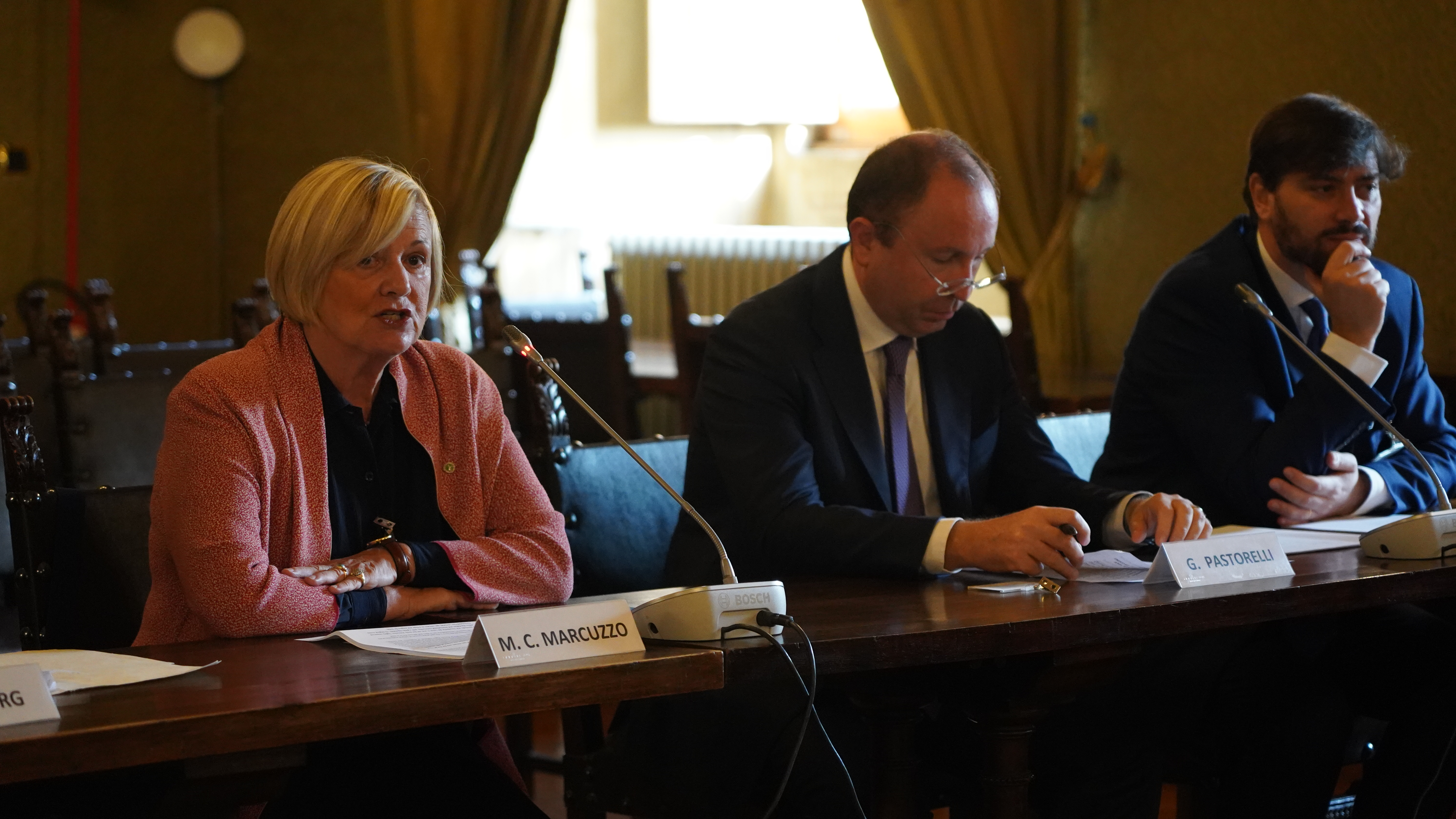 Participants in the gathering included members of the IAP Board and Advisory Committee, representatives from the IAP Regional Networks (AASSA, EASAC, IANAS, NASAC) and various members from national member academies, distinguished guests and representatives of the Italian Government, an important funder of the IAP.
As they convened amidst the timeless walls of the Accademia Nazionale dei Lincei, the discussions held here set the direction for IAP's global mission and strengthened its commitment to advancing science for the betterment of society and supporting academies in providing science advice to policymakers and the global community.