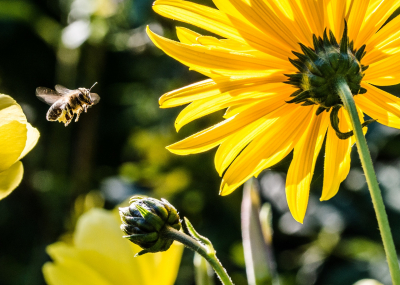 IAP celebrates the International Day for Biological Diversity
Discover our new infographic on the impact of neonicotinoids on biodiversity
The UN has proclaimed 22 May the International Day for Biological Diversity to increase understanding and awareness of biodiversity issues. To celebrate it, the InterAcademy Partnership (IAP) published an infographic about the impact of neonicotinoids on biodiversity: feel free to share it (if you do it on Twitter use the hashtag #BiodiversityDay and include @IAPartnership in your tweet to we can retweet and amplify your voice).
The source of this infographic is Neonicotinoid Insecticides: Use and Effects in African Agriculture. A Review and Recommendations to Policymakers, a recent study by IAP and NASAC that examines the implications of neonicotinoid insecticide use for ecosystem services and sustainable agriculture in Africa. Seven years ago, the harmful effects of neonics on honeybees raised the insecticides' profile and led to an initial partial ban in the EU. The growing body of evidence of their harmful effects finally led to a more comprehensive ban in Europe in 2018. The IAP study shows that concrete action - banning these pesticides from field use or more strictly regulating them - should be taken in Africa as well.
This report is one of the many publications and activities related to the environment that you can find on our website.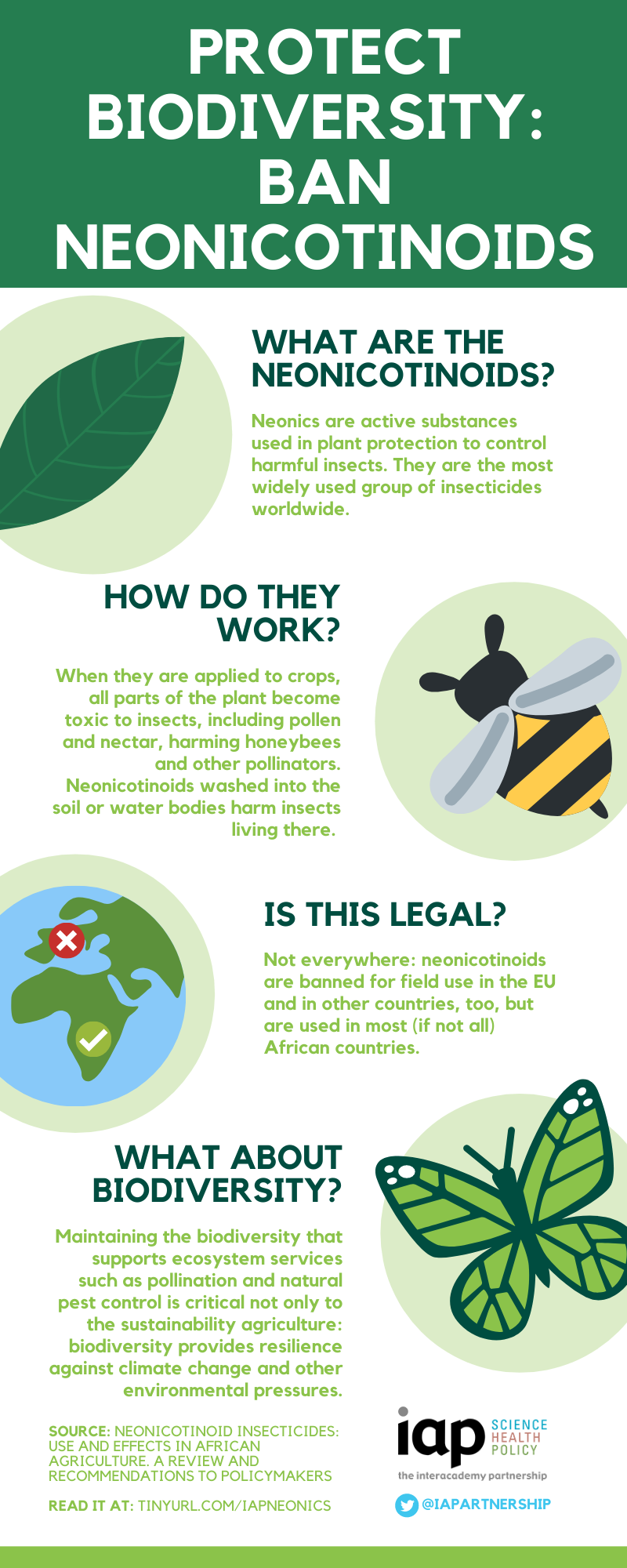 As explained on the website of the Secretariat of the United Nations Convention on Biological Diversity,
 As the global community is called to re-examine its relationship to the natural world, one thing is certain: despite all our technological advances we are completely dependent on healthy and vibrant ecosystems for our health, water, food, medicines, clothes, fuel, shelter and energy, just to name a few. The slogan "Our solutions are in nature" emphasises hope, solidarity and the importance of working together at all levels to build a future of life in harmony with nature.

2020 is a year of reflection, opportunity and solutions. It is expected, from each of us, that we will "Build Back Better" by using this time to increase the resilience of nations and communities as we recover from this pandemic. 2020 is the year when, more than ever, the world can signal a strong will for a global framework that will "bend the curve" on biodiversity loss for the benefit of humans and all life on Earth.
To learn more about the International Day for Biological Diversity, check this link.