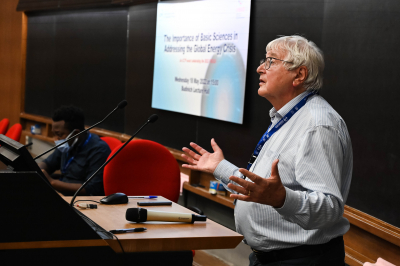 IAP co-president Sir Richard Catlow visits the IAP Trieste Secretariat
Energy
Sustainable Development Goals
Catlow also met TWAS Ed Romain Murenzi and joined an ICTP event on basic sciences
On 17-19 May 2022, Richard Catlow, co-presient of the InterAcademy Partnership (IAP), visited Trieste, Italy, to meet the staff of the IAP secretariat hosted by The World Academy of Sciences (UNESCO-TWAS) and discuss the work of IAP.
"It has been absolutely great to meet [the team], to learn more about the projects, and to contribute - I hope - to the development of some of them," said Catlow.
During the visit, he also joined 'The Importance of Basic Sciences in Addressing the Global Energy Crisis', an event organised by the International Centre for Theoretical Physics (ICTP) as part of the celebrations for the International Year for Basic Sciences for Sustainable Development 2022.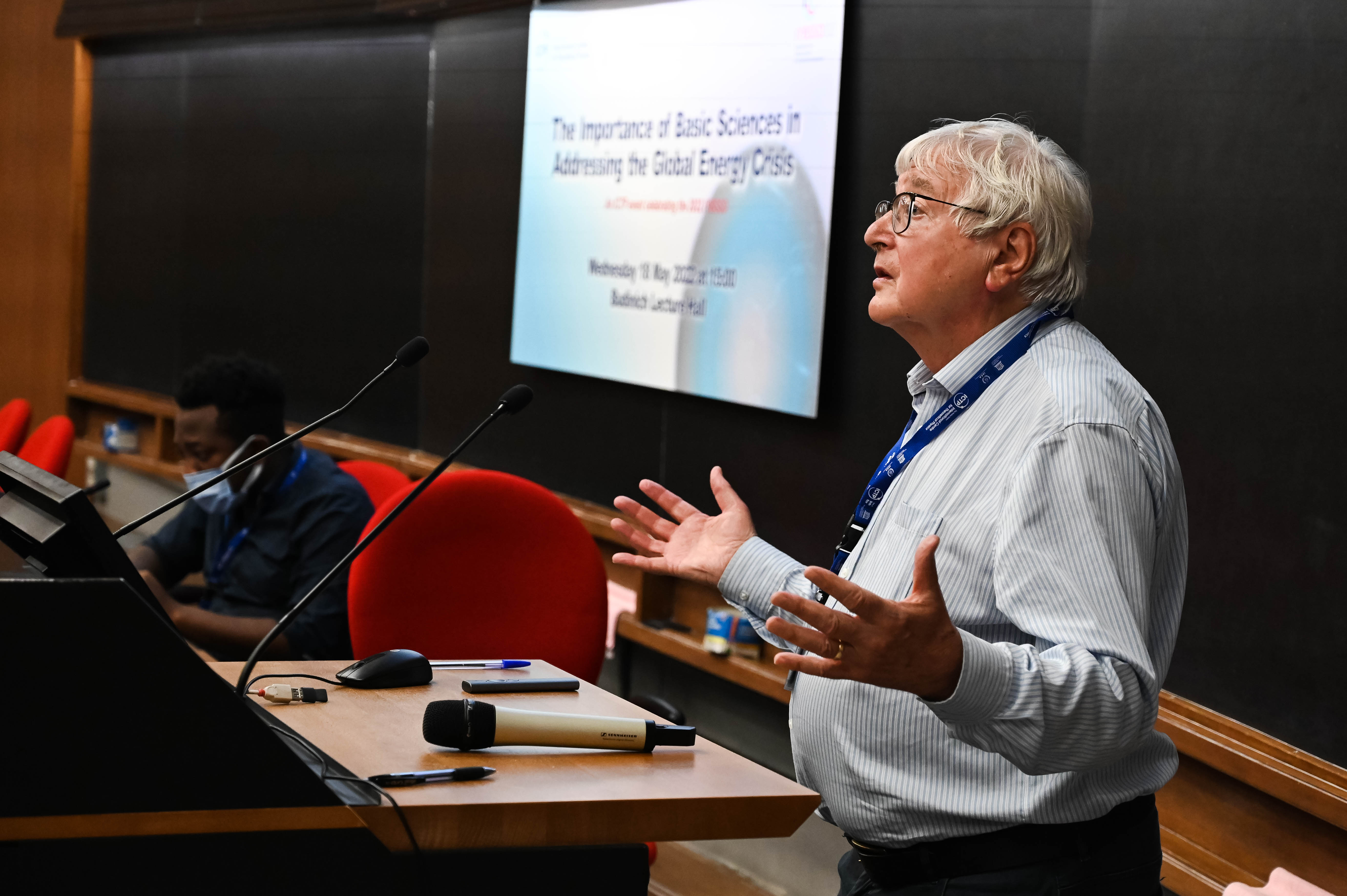 "Academies can be influential bodies, interact with policy-makers and emphasise the key role of the development of fundamental science," Catlow said, stressing the fact that fundamental science is the basis of innovation.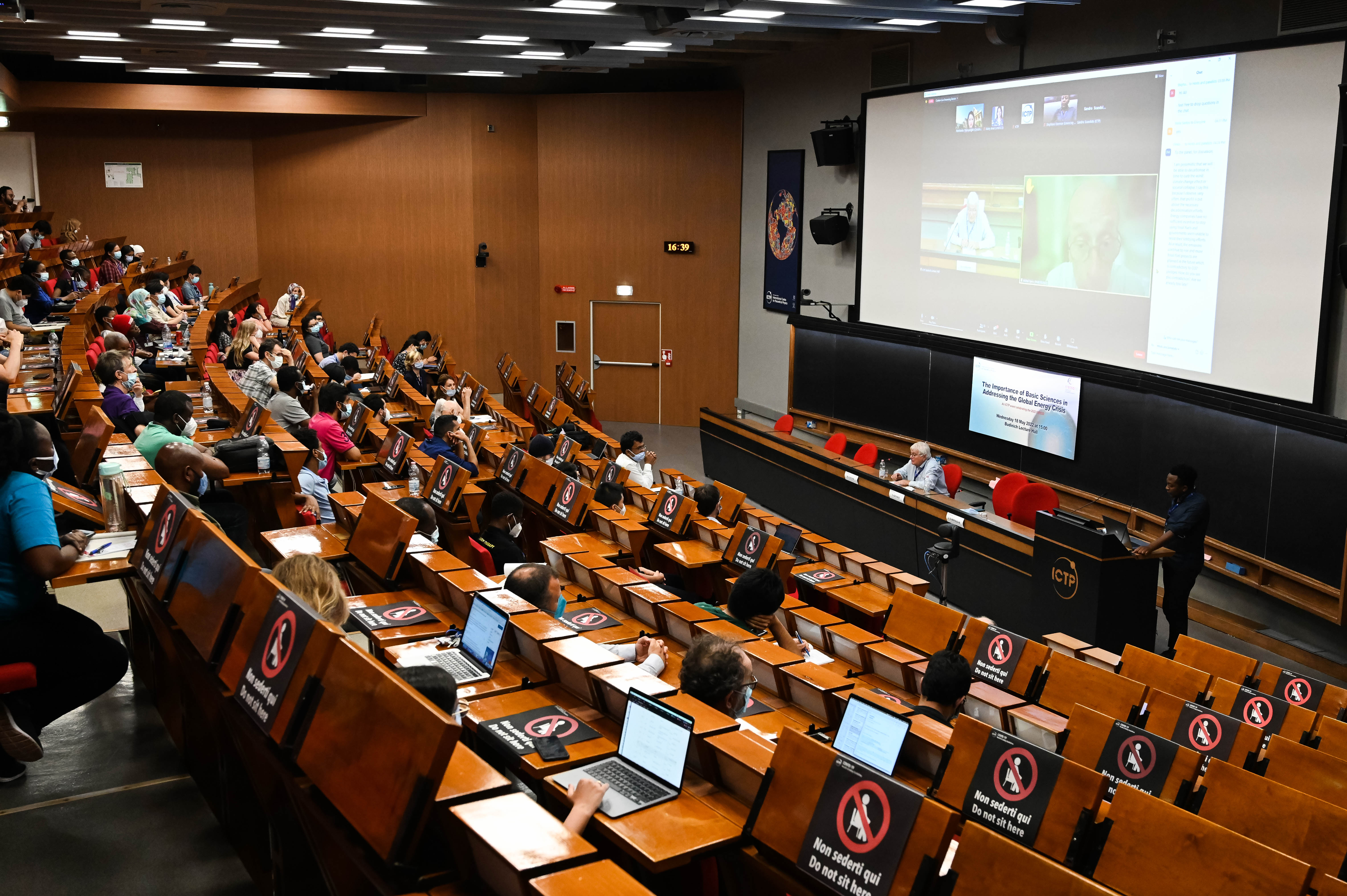 He also emphasised that IAP can call upon 30,000 scientists engineers and health experts, among which are many who can help to bring renewable energy conversion to the forefront of the world's future energy landscape.
"Individual academies and academies networks like the IAP have an absolutely key role to play," he said.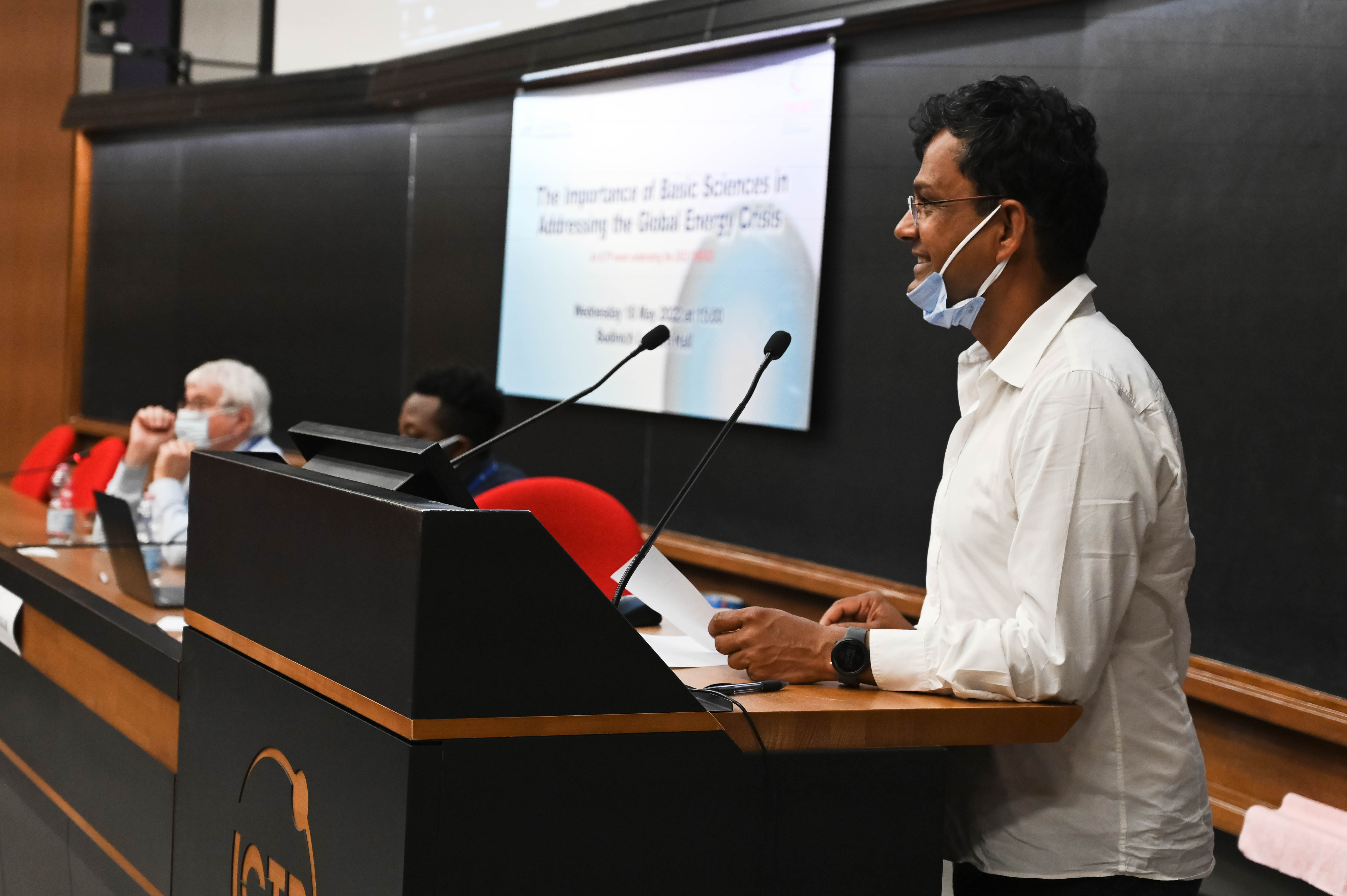 The recording of the event is now available on YouTube (to reach Sir Catlow's presentation directly, click here):
In Trieste, Catlow also met Romain Murenzi, the Executive Director of The World Academy of Sciences (UNESCO-TWAS).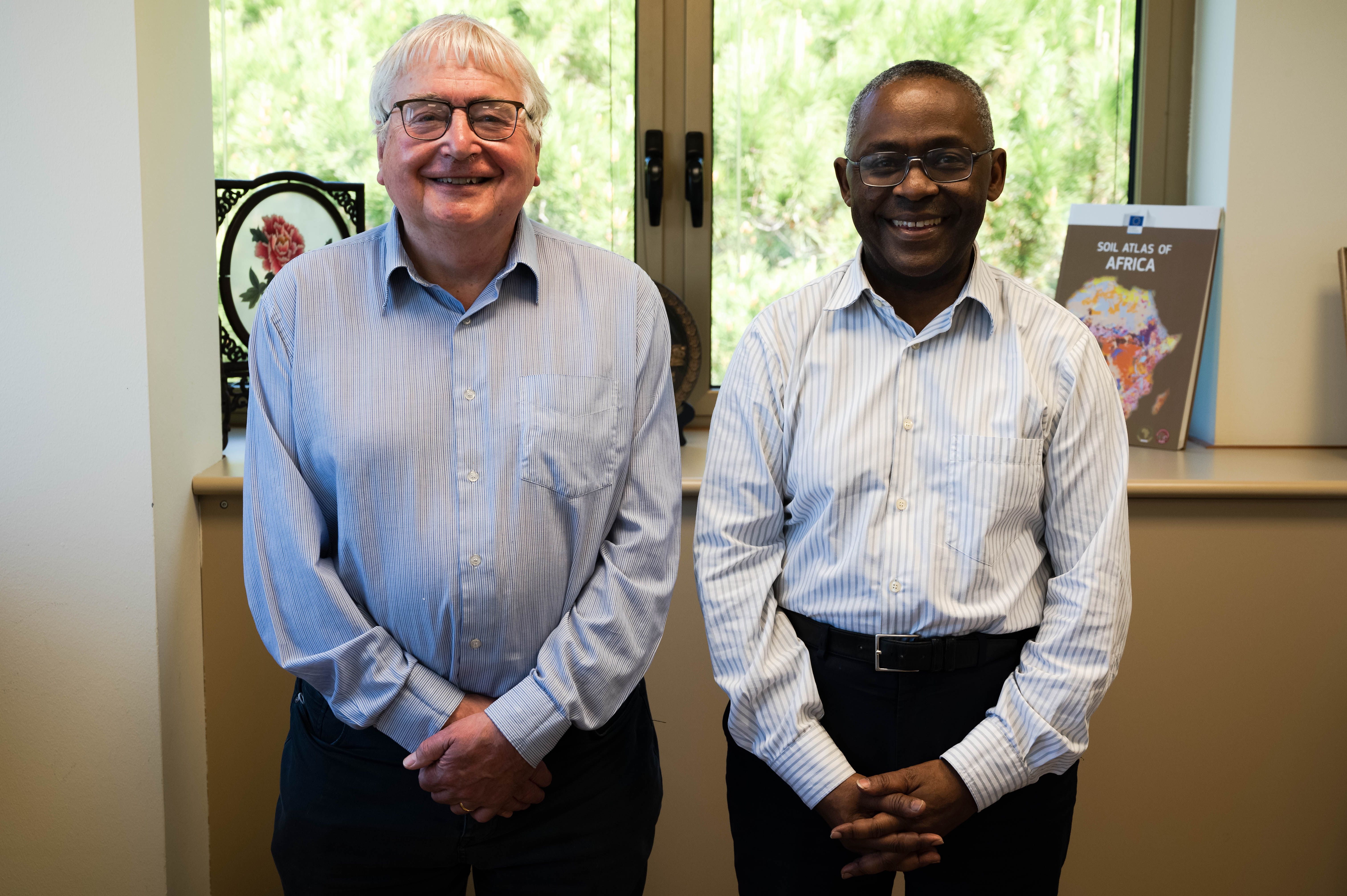 "There has never been a more important time for the development of scientific expertise. The COVID-19 crisis showed us that science was absolutely crucial to managing and recovering from the crisis," said Catlow at the end of his visit
"But there are many other threats facing humanity, and science and scientific expertise will be absolutely vital. So globally we need to continue to invest and support science, we need to support facilities, basic research that can then be translated into technology, and we have to make sure that we are training, fostering and mentoring the next generation of scientists."
More photos of Catlow's visit are available here: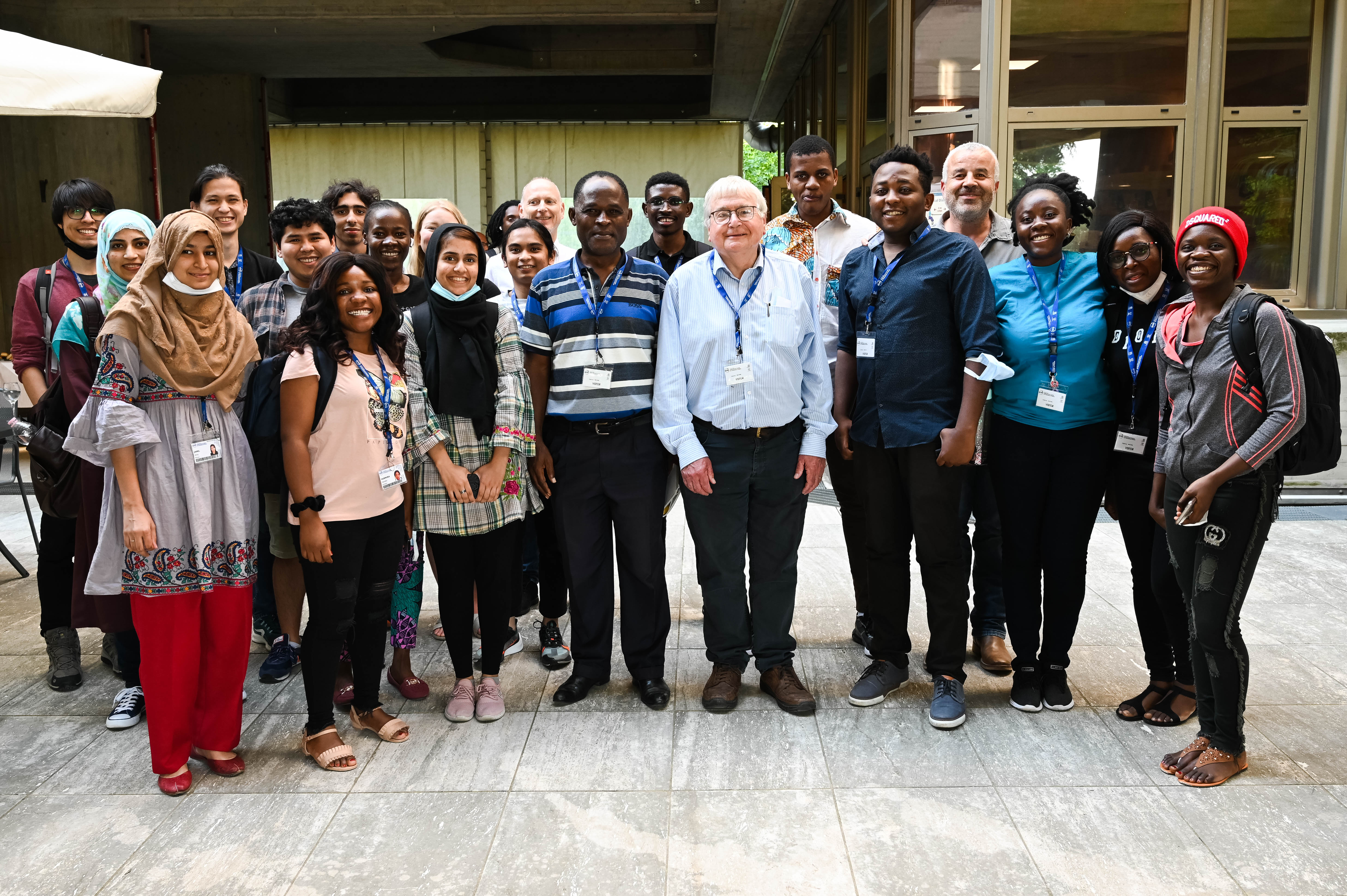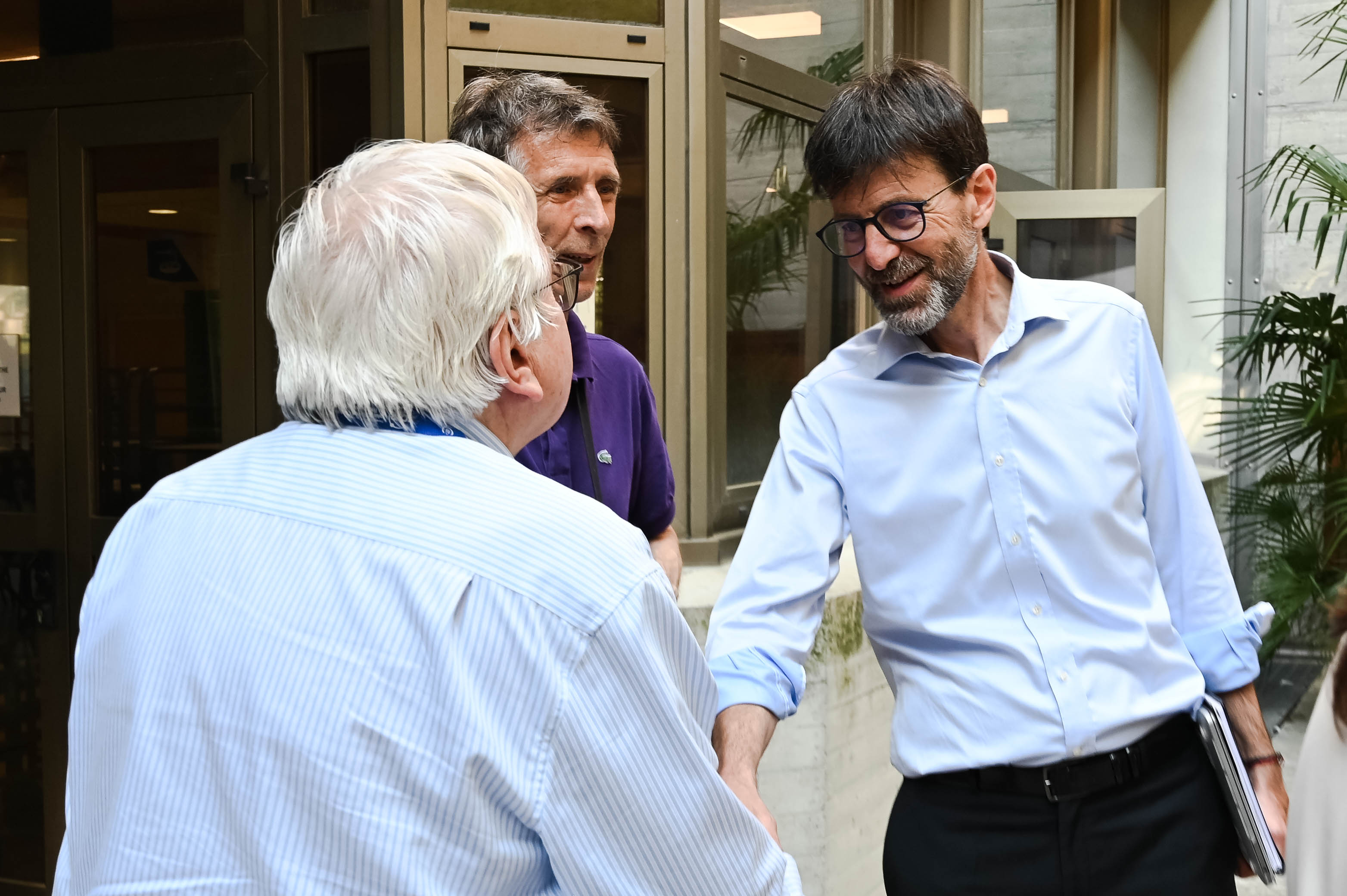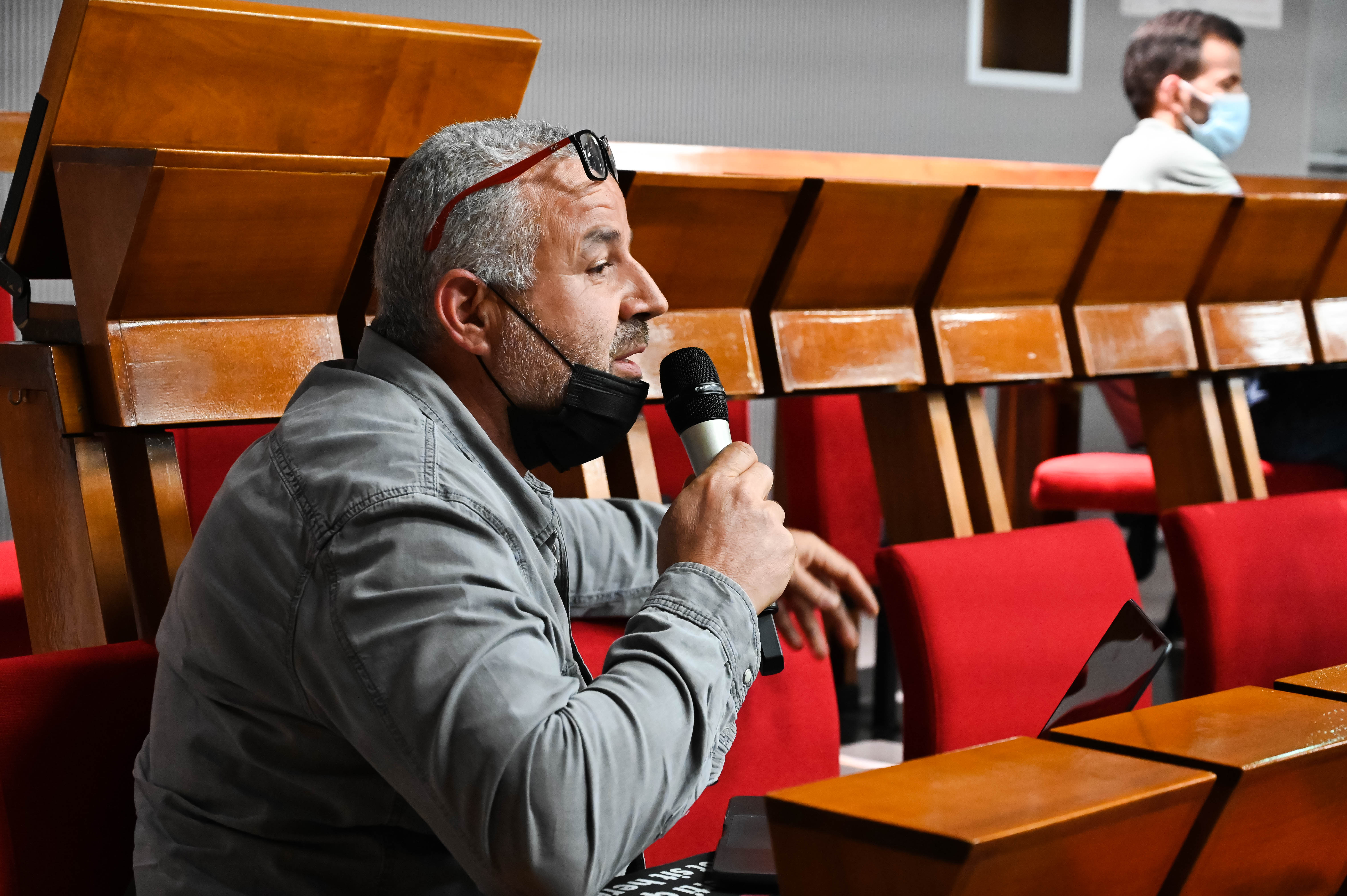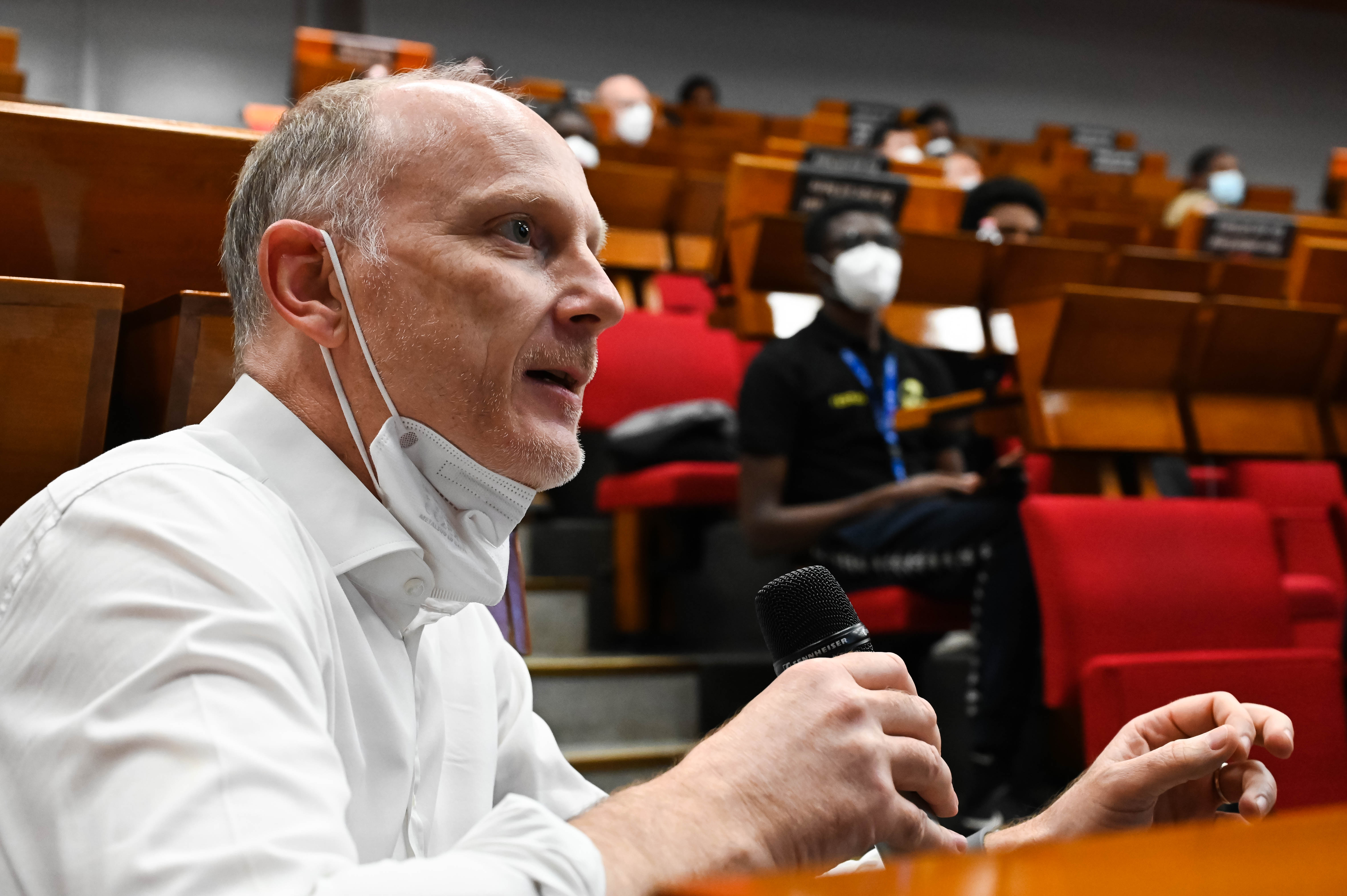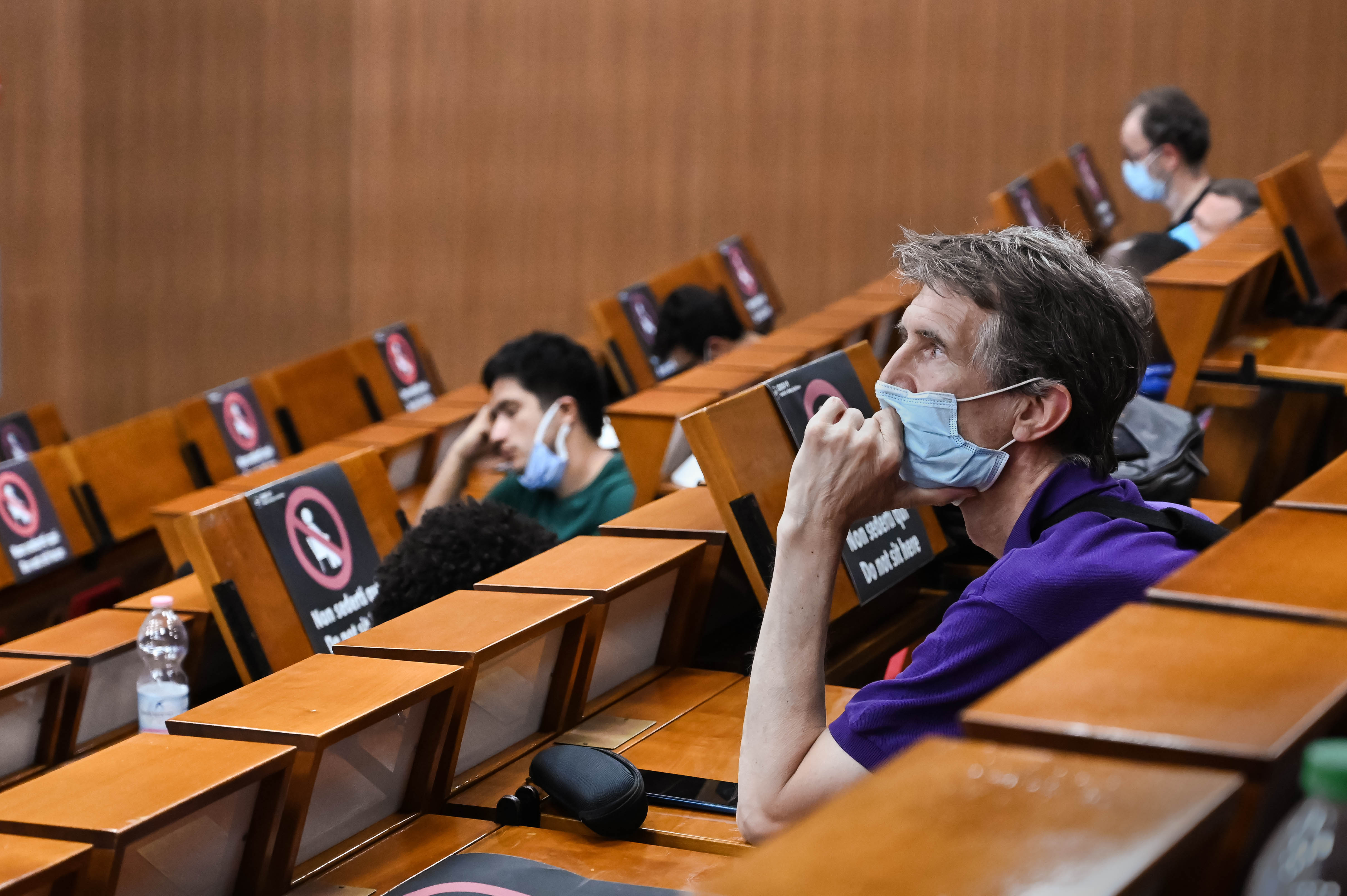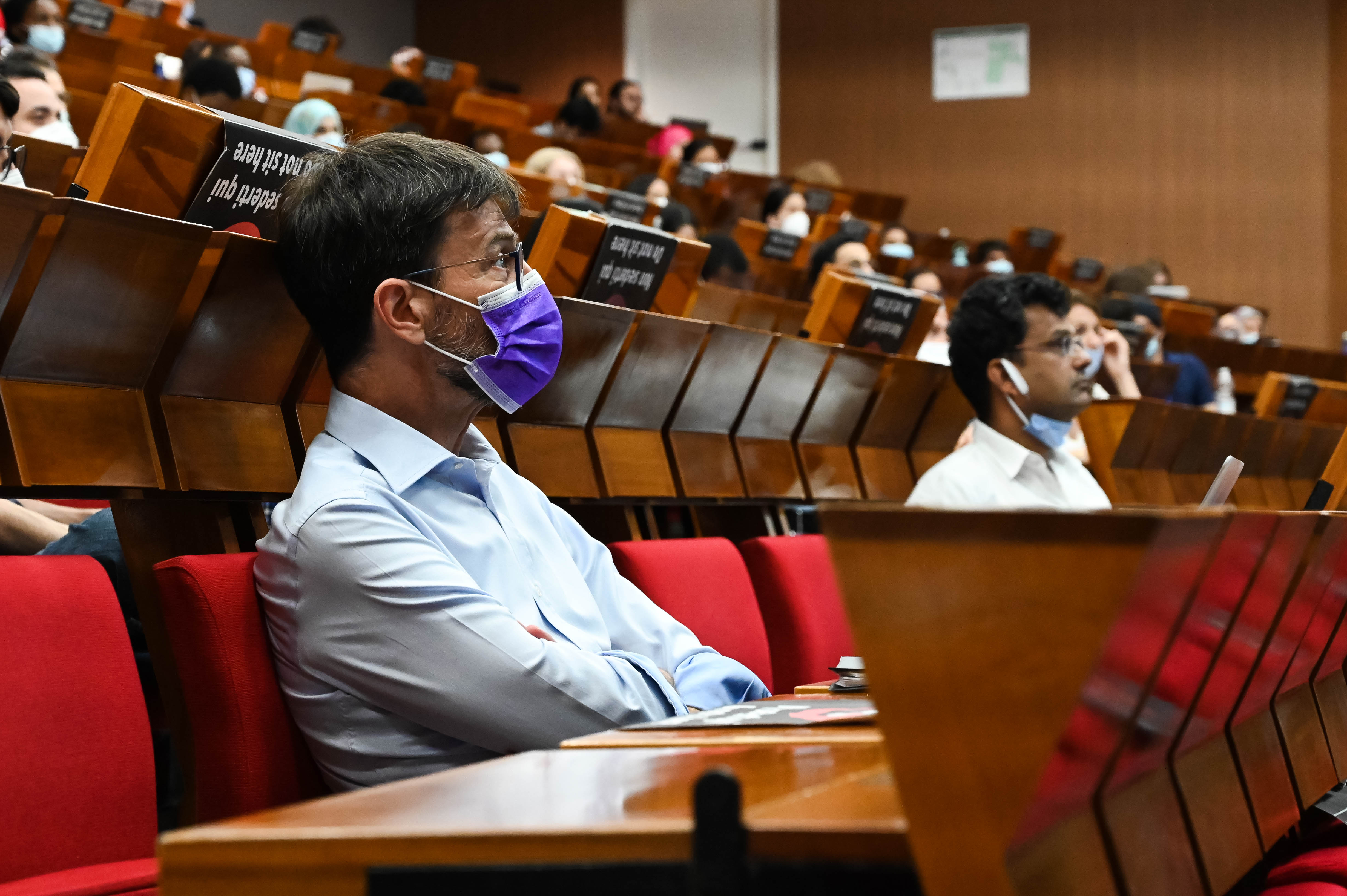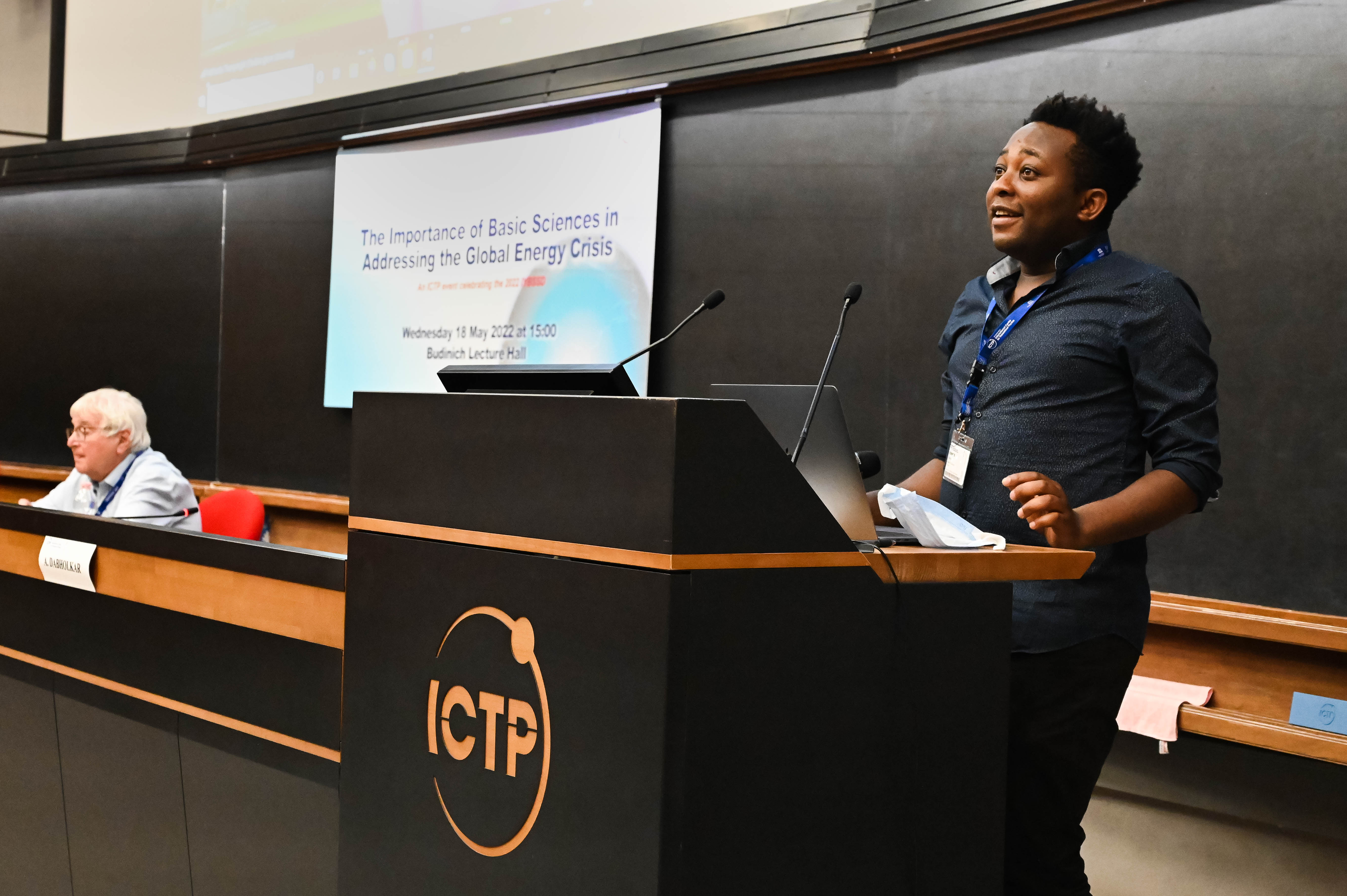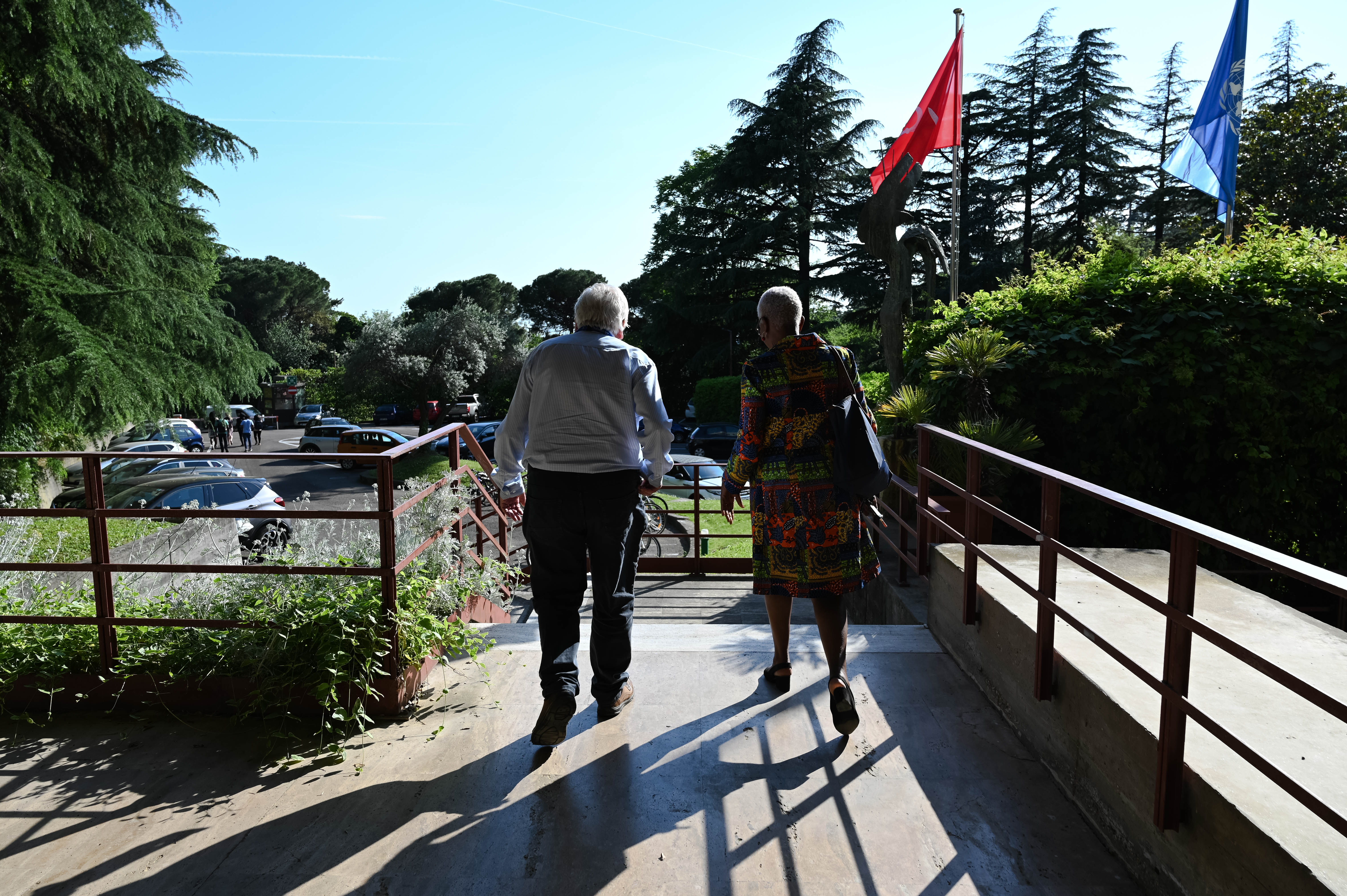 Richard Catlow's visit to Trieste