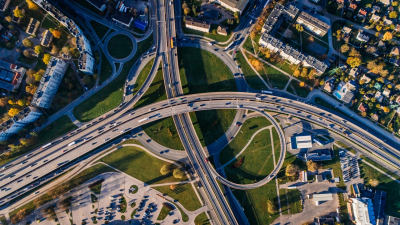 International Transport Forum: Pre-Summit Research Day and Decarbonising Transport Awards
Environment & Climate
Sustainable Development Goals
The ITF works for transport policies that improve peoples' lives. Its mission is to foster a deeper understanding of the role of transport in economic growth, environmental sustainability and social inclusion and to raise the public profile of transport policy
The International Transport Forum (ITF) at the OECD is an intergovernmental organisation with 63 member countries. It recently announced new opportunities for researchers and institutions: the Pre-Summit Research Day and the Decarbonising Transport Awards.
Pre-Summit Research Day (PSRD)
The 2022 Pre-Summit Research Day (PSRD) will bring together researchers and decision-makers worldwide to discuss four main topics linked to the role of transport in fostering more inclusive societies. It will take place on 17 May 2022 in Leipzig, Germany, in the broader context of the ITF Transport Summit on 'Transport for Inclusive Societies'. The call for abstracts (up to 1000 words) is open between 24 January and 7 of March, inclusive, accessible using this link. The PSRD is being organised in cooperation with the European Commission, ECTRI, TRB and WCTRS.
Decarbonising Transport Award
The Decarbonising Transport Award supports ideas that cut transport CO2 emissions in emerging economies in two main categories. The Research Award offers EUR 5 000 towards the realisation of a proposed research project. The Innovation Award offers EUR 10000 towards developing or implementing innovative solutions to reduce transport CO2 emissions. The deadline for applications is 13 February. More details, eligibility criteria, and application information can be found here.