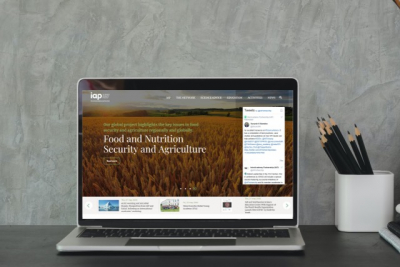 Launch of new IAP website
A new design and improved search function: discover the profiles of 140 member academies, 14 ongoing projects and over 200 publications
Today the InterAcademy Partnership (IAP) launches a new website. This radical redesign is the result of a deep analysis of what IAP has become, what is going to be moving forward, and how can we better communicate the importance of science, engineering and medicine.
"The launch of this new website marks a renewed commitment by IAP to the ongoing effort to ensure that science serves society inclusively and equitably and underpins global sustainable development: the new IAP website is a powerful tool we will use to fulfil our mission," says IAP President Volker ter Meulen.
On the new IAP website you can:
"Migrating the impressive IAP activities database has been a challenge that we faced with rigorous commitment," says  Maurizio Terpin, CEO of Interfase s.r.l, the company that developed the the IAP website.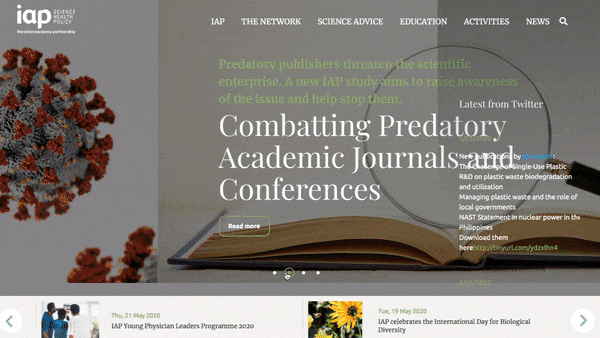 "The new IAP web portal has a brand new structure that helps visitors find the information they are looking for through a user-friendly experience," he explains.
"We believe it is a useful tool for policymakers, member academies, individual scientists and the public who want to navigate the most recent and authoritative scientific outcomes or are interested in advancing the global scientific frontier," he adds.