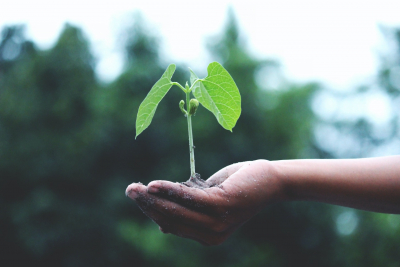 Launch of the Sustainable Health Equity Movement
Health
Sustainable Development Goals
Other
Watch the video recording of the webinar
The Sustainable Health Equity Movement was officially launched on 02 July 2020, when a webinar put the spotlight on the unacceptable global health inequities that have been amplified by the COVID-19 pandemic. The event, hosted at the University of Massachusetts Medical School's zoom platform, was attended by 1271 registered participants from over 100 countries, and featured WHO Directore General Tedros Adhanom Ghebreyesus, IAP President Volker ter Meulen, and other world-leading researchers, activists, and experts from all over the world.
Moving forward, we all have a responsibility to continue working on health equity and sustainability at all levels. We call on all of you to engage in concrete actions during the pandemic and beyond. We invite you to share with us your stories to post on our website www.sustainablehealthequity.org : scroll down and find the tab on : "Share your story".

We will reach out to you soon for your help  to create interactive forums and to develop a participatory governance for our movement,  to make sure there is input from as many voices as possible.
reads a note by the members of the Sustainable Health Equity Movement Interim Steering Committee Adriano Friganovic, Bettina Borisch, David Chiriboga, Juan Garay, Karol Rojas, Laetitia Rispel, Luiz Augusto Galvao, Luis Eugenio de Souza, Michael Marmot, Paulo Buss, Rocío Sáenz Madrigal, Sebastián Tobar and Volker ter Meulen.
IAP is among the organisations that on 21 April 2020 sent an Open Letter to H.E. Mr. António Guterres, Secretary-General of the United Nations. The letter called for a comprehensive, global ethical response to the pandemic, based on the ethical principle of equity to support for the most vulnerable populations worldwide, in addition to voicing strong support for the actions of the UN and WHO's leadership in combating the COVID-19 pandemic (to join the movement and/or endorse the letter fill in this form, for further information contact Sebastian Tobar at infopress@sustainablehealthequity.org).
The video recording of the webinar is available below (if you want, you can jump to Volker ter Meulen's presentation at 48:18 by clicking here):
Here you can find our live-tweet of the launch:
Almost ready, the official launch of the Global Sustainable Health Equity Movement will start in a few moments! https://t.co/v7Iw236dPW

— InterAcademy Partnership (IAP) (@IAPartnership) July 2, 2020
"We are concerned and committed, we want transformation and change," says Juan Garey

?Join the event on Zoom: https://t.co/dNu2s18foJ pic.twitter.com/whIiTRBBhf

— InterAcademy Partnership (IAP) (@IAPartnership) July 2, 2020
"The purpose of this movement is to advocate for those who do not have a voice: they are the majority of the people in our world," says David Chiriboga #healthequity

?Join the webinar https://t.co/dNu2s18foJ pic.twitter.com/inMYyyp472

— InterAcademy Partnership (IAP) (@IAPartnership) July 2, 2020
"This is much more than a health crisis, millions of jobs have been lost," says @who's @DrTedros, adding that the impact of the #COVID19 pandemic will last decades #healthequity pic.twitter.com/dgBgRTqqEM

— InterAcademy Partnership (IAP) (@IAPartnership) July 2, 2020
"Health is a human right, not a privilege" - of course we agree with @who's @DrTedros #healthequity

— InterAcademy Partnership (IAP) (@IAPartnership) July 2, 2020
"the pandemic is also a test of character for all of us, it will test if we can all come together in solidarity," adds @who's @DrTedros, stressing the fact that we have a shared responsibility to keep each other safe #healthequity #COVID19

— InterAcademy Partnership (IAP) (@IAPartnership) July 2, 2020
"We must build back better!" says @who's @DrTedros. Everybody must help, that is why we joined the Global Sustainable Health Equity Movement #healthequity!✊

— InterAcademy Partnership (IAP) (@IAPartnership) July 2, 2020
"It is time for a profound change, and it needs courage and collaboration," says @UNHumanRights Chief @mbachelet #healthequity pic.twitter.com/D1LL0iQ0cK

— InterAcademy Partnership (IAP) (@IAPartnership) July 2, 2020
"Now we need multilateralism more than ever, we need a strong @UN and its agencies," says @ABCiencias's Paulo Buss #healthequity #COVID19 pic.twitter.com/JY57urCu86

— InterAcademy Partnership (IAP) (@IAPartnership) July 2, 2020
"Under the umbrella of IAP, more than 140 national, regional and global member academies work together to support the vital role of science in seeking evidence-based solutions to the world's most challenging problems," says IAP President Volker ter Meulen #healthequity #COVID19 pic.twitter.com/qUhgtJQV3g

— InterAcademy Partnership (IAP) (@IAPartnership) July 2, 2020
"IAP can bring a lot to the Sustainable Equity movement," adds IAP President Volker ter Meulen before introducing our work and the work of our members on #COVID19 (check here for all the info https://t.co/7vYtJNSoyD) #healthequity #COVID19 pic.twitter.com/2dhUgmI6GC

— InterAcademy Partnership (IAP) (@IAPartnership) July 2, 2020
"National young academies and the @GlobalYAcademy, supported by IAP since the beginning, can play an important role in the the Global Sustainable Health Equity Movement," highlights our President Volker ter Meulen #healthequity

— InterAcademy Partnership (IAP) (@IAPartnership) July 2, 2020
"The social determinants of inequalities in COVID mortality are very similar to the social determinants of health in general," @MichaelMarmot, former President of the World Medical Association #healthequity pic.twitter.com/WcRERJswi1

— InterAcademy Partnership (IAP) (@IAPartnership) July 2, 2020