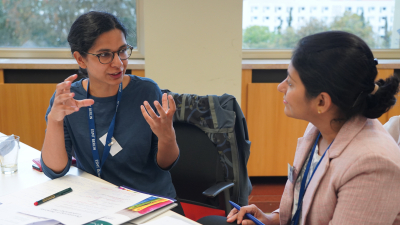 Meet the Inspiring Young Physician Leaders of 2023: Interview with Jamilla Hussain
Health
Policy for Science
In a dynamic world where healthcare leadership is needed, it's essential to recognize the bright minds who are paving the way for the future. Dr. Jamilla Hussain, a senior research fellow in Palliative and End of Life Care based in the UK, is one such young physician leader making a significant impact.
Jamilla Hussain is one of the 18 Young Physician Leaders who took part in the IAP flagship programme in 2023, committing to driving positive change in healthcare. Her contributions to the field, especially in addressing health inequalities, make her a role model for aspiring physicians and leaders worldwide.
With an impressive list of qualifications including MBChB (Hons), MRCP, BSc, MSc, and a PhD, Jamilla Hussain has a proven track record of dedication to the field of medicine and research. Her research focuses on health inequalities at the end of life, particularly those related to ethnicity, gender and poverty.
Watch now our video interview with Jamilla Hussain, where she shares her insights on healthcare leadership, her journey within the YPL programme and her vision for a more equitable and inclusive healthcare system. Her story is sure to inspire and motivate the healthcare community and beyond.
Meet the 2023 cohort of the Young Physician Leaders here.
Read the profile of Jamilla Hussain here.