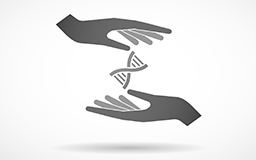 Register now! International workshop on: Assessing the Security Implications of Genome Editing Technology
Biotechnology & Biosecurity
This workshop is jointly organised by IAP, EASAC, the Leopoldina and NASEM and is taking place 11-13 October at the Herrenhausen Palace, Hanover, Germany.
The academies of science, including the InterAcademy Partnership (IAP), the European Academies Science Advisory Council (EASAC), the US National Academies of Sciences, Engineering, and Medicine (NASEM), and the German National Academy of Sciences Leopoldina, are convening an international workshop of experts in genetic engineering, security studies and public policy on 11-13 October 2017 at the Herrenhausen Palace, Hanover, Germany. This workshop, kindly supported and hosted by the Volkswagen Foundation, aims to examine the latest advances in genome editing by analysing current and potential applications in a wide range of organisms such as microbes, plants, animals and humans. Participants will also address the debates about their potential risks and misuse. The need for international dialogue is particularly important because of the rapid development and wide-spread use of genome editing tools, such as the CRISPR-Cas9 system, in countries with various, sometimes divergent, regulations and governance of research. The project will explore near- middle- and long-term security concerns - relating to intentional misuse - that may arise from these applications and discuss technical, operational, regulatory and governance strategies that may aid the scientific and security communities in preventing or mitigating those security concerns. A report summarising the workshop discussions will be published jointly by the academies.
The Volkswagen Foundation offers travel grants for PhD students or early-career postpocs (max. 5 years since PhD) researching on genome engineering or biosecurity and analysing current and potential applications in organisms such as microbes, plants, animals or humans. Applicants can win one of 20 travel grants to take part in the international workshop in Hanover, Germany. Successful applicants will get the chance to present their research in a Poster Session and/or Lightning Talk. The posters will be displayed during the entire workshop. Applicants are to apply until 30 June 2017using the application form.
For more information/ updates on the workshop and how to register, please see here.