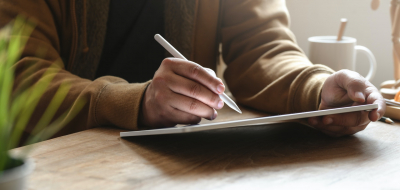 South Korea holds webinars on how to contain COVID-19
Webinars will be available in Korean, English and Russian.
South Korea brought a major COVID-19 outbreak under control, and its approach to the pandemic has been proven highly efficient and effective.
"What is interesting to highlight is the fact that South Korea never experienced the kind of lockdown which is being implemented in many European and Northern American countries: shops stayed open, but also restaurants and many leisure facilities, such as saunas" Stephan Klingebiel, Director of UN Development Programme's (UNDP) Global Policy Centre in Seoul, told UN news.
"It's true that a lot of people have been working from home, but many companies and institutions never changed the fundamental structure of their working arrangements in the office" he added.
As announced by the Association of Academies and Societies in Asia (AASSA), the Ministry of Health and Welfare of South Korea launched a series of five international webinars on COVID-19. These online events will feature medical experts, epidemiologists, and government officials. The webinars will be heald in Korea (with English and Russian translation) and will deal with different issues, from national policies on quarantine measures to clinical treatments.
The webinars will be held on 04 May, 13 May, 27 May, 10 June, and 17 June, for more information check the attached program or contact Soo Min Jeon (e-mail smjeon@kast.or.kr).
Here are the details of the webinars:
1) COVID-19 Pandemic: Experience Sharing from Australia & Nepal and Way Forward, organised by the Nepal Centre for Disaster Management in collaboration with Nepal Academy of Science and Technology.
Date: 5 May, 2020
Contact: Prof. Dr. M. Aslam Baig, Secretary General of Pakistan Academy of Sciences (sec.gen@paspk.org)
  2) Webinar on COVID-19 and Open Science, organised by the Pakistan Academy of Sciences in collaboration with UNESCO.
Date / time: 11 May, 2020 at 10:00 (Pakistan standard time
Contact: Dr. Sunil Babu Shrestha, Vice-Chancellor of Nepal Academy of Science and Technology (sunilbabushrestha@gmail.com)
Program Officer, KAST International Cooperation Division