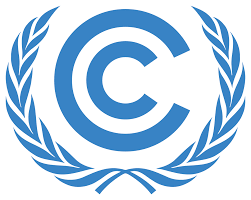 UN Global Climate Action Awards 2023: Celebrating Youth-Led Sustainability Initiatives
Energy
Environment & Climate
Sustainable Development Goals
Nominations for the 2023 UN Global Climate Action Award are open until 15 October 2023. It is meant for young leaders worldwide who aim at propelling climate action and fostering equity through innovative projects.
The UN Global Climate Action Awards, spearheaded by UN Climate Change since 2011, aim to recognize the world's most innovative efforts to tackle climate change and to inspire global action among non-party stakeholders. Awarded once yearly, the programme has focused on various thematic areas that address both climate change and wider economic, social and environmental challenges. 
The Awards seek to highlight the climate action that young people around the world are undertaking to ensure their communities are more sustainable, resilient and equitable places to live. Two youth award categories were announced at the launch of the 2023 UN Global Climate Action Awards on 18 September in Bonn:
Youth leading the energy transition:
Recognizing the efforts of youth (under 35 years of age) in driving renewable energy and/or energy efficiency activities that are locally led and/or community focused. These activities incorporate elements of education, training, and public awareness to achieve goals, and drive greater equity in the community.  
Youth supporting nature and ecosystems-based climate action: 
Recognizing innovative work by an individual or group of young people (under 35 years of age) in indigenous and/or local communities to restore, maintain, or enhance nature's resilience or its contributions to people, through nature-based solutions and/or ecosystem-based approaches. These activities incorporate public awareness, public participation, and/or public access to information to achieve its goals, while addressing greater equity in the community. 
The 2023 Awards are implemented in partnership with the International Renewable Energy Agency (IRENA), the International Union for Conservation of Nature (IUCN), and the Permanent Representative of the United Arab Emirates to IRENA.  

The 2023 award winners will be celebrated at the COP 28 UN Climate Change Conference in Expo City, Dubai, United Arab Emirates in December 2023. For further information on the award categories and benefits see here.
Nominations for the 2023 UN Global Climate Action Award will be accepted until 15 October 2023, midnight CET. Apply here.

Please consider sharing this information with relevant stakeholders that may be interested in applying. Press releases are available online in:
English, 
Chinese (中文), 
French (Français),
Spanish (Español).