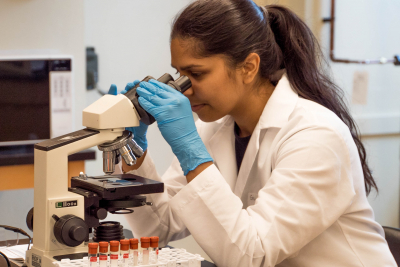 Watch the recording of 'Biosecurity for All: The Role of Scientists'
Biotechnology & Biosecurity
The Tianjin Biosecurity Guidelines were developed by representatives from IAP, the Tianjin University Center for Biosafety Research and Strategy, and the Johns Hopkins Center for Health Security
'Biosecurity for All: The Role of Scientists', a virtual side event for the BWC Preparatory Committee Meeting, took place online on 06 April 2022.
The event featured international biological scientists and biosecurity experts dedicated to establishing a core ethical framework that is recognized by the global biological science community.
Panelists spoke about their work and history on issues relating to biosecurity governance as well as their experience with the Tianjin Biosecurity Guidelines for Codes of Conduct for Scientists.
The recording of the event is now available on the YouTube channel of the Johns Hopkins Center for Health Security: