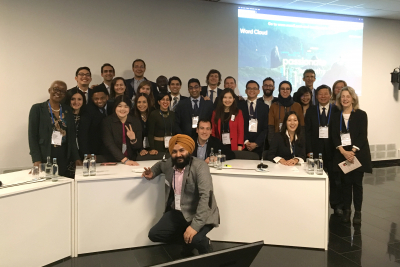 Young Physician Leaders, Respect and Dialogue and Climate Change and Health: IAP at the WHS
At the World Health Summit 2019 IAP welcomed a new cohort of outstanding young health professionals and presented some of its latest projects
The 2019 edition of the IAP Young Physician Leaders (YPL) programme took place on 24-29 October 2019 in Belin, Germany. 24 physicians below the age of 40 coming from 21 countries joined the programme and reached the German capital city not only to attend this tailored workshop, but also the World Health Summit (WHS), a leading international forum for global health.
On 24 October, participants had the chance to meet each-other at a welcome dinner, where they were also greeted by Detlev Ganten, Founding President of the World Health Summit.
During the YPL leadership workshop participants explored the sources of leadership in an interactive session based on a case study, and became aware of the different leadership styles a leader needs to know in order to collaborate with superiors, peers, and followers. They also identified their own prevailing leadership style, delved into the complex processes of decision making, discussed their own leadership challenges in peer group consultations, and had a brainstorming session to prepare their own session at the WHS.
Moreover, they visited the Bayer Science and Education Foundation to take part in an interactive workshop on 'Leading to solutions', and joined Siemens Healthineers and Flying Health for a roundtable on 'The Potential of Digitization in the Hospital Sector'.
Watch the YPL video here:
During the Opening Ceremony of the World Health Summit both Detlev Ganten and Tolullah Oni, a YPL alumna and past co-chair of the Global Young Academy, mentioned the Young Physician Leaders in their speeches. Among the keynote speakers of the opening ceremony there were also German Federal Minister of Health Jens Spahn, President and CEO of Siemens Healthineers Bernd Montag, and CEO of Charité - Universitätsmedizin Berlin Heyo Kroemer.
At the WHS, IAP presented sessions on 'Respect and dialogue', 'Climate Change and Health', and on the final day of the WHS, the YPLS presented their own session 'The Leadership We Want'.
"To achieve something that is substantial we need diversity, because it will allow us to consider varied perspectives, promote respect, build critical thinking and also allow us to deal with conflict," summed up Jaifred Christian Lopez, a YPL nominated by the National Academy of Science and Technology, Philippines.
"We should be the leaders that we want to be in the future, and I believe that we, as Young Physician Leaders in health care we have a lot to contribute," he added.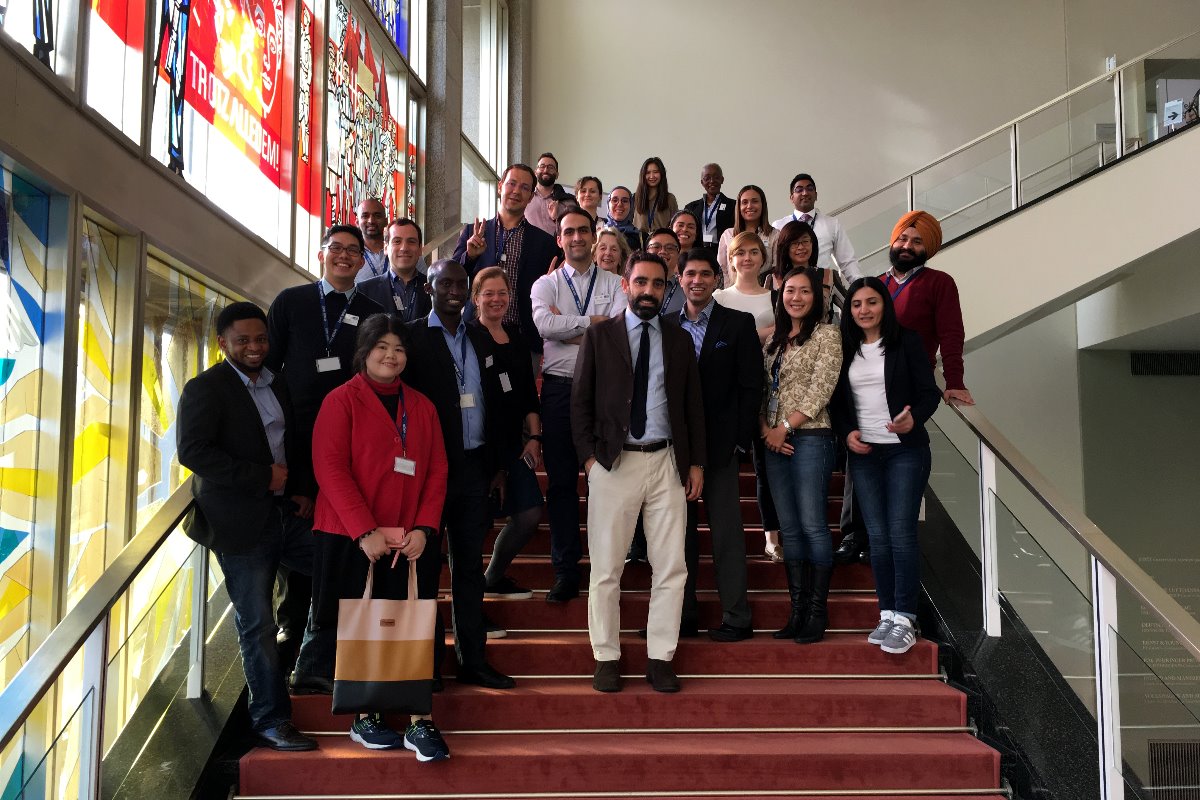 The 24 YPLs now join a network of 191 alumni from more than 50 countries in IAP's online directory, which aims to enable further networking and communication between members of the group. The YPL programme is organized by IAP in collaboration with the European School of Management and Technology (ESMT Berlin) and supported by the Tides Foundation, Charité – Universitätsmedizin Berlin and the Bayer Science & Education Foundation, with additional support from Siemens Healthineers. Profiles of the 2019 YPL and alumni of previous years can be found in the directory.
For more photos, check the gallery below (credit: G. Ortolani/IAP)