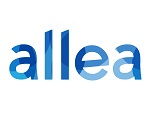 NETWORK / Observer
ALLEA - ALL European Academies
1994
c/o Berlin-Brandenburg Academy of Sciences and Humanities, Jagerstr. 22/23
ALLEA is the European Federation of Academies of Sciences and Humanities, representing more than 50 academies from over 40 EU and non-EU countries. Since its foundation in 1994, ALLEA speaks out on behalf of its members on the European and international stages, promotes science as a global public good, and facilitates scientific collaboration across borders and disciplines.
Academies are self-governing bodies of distinguished scientists drawn from all fields of scholarly inquiry. They contain a unique human resource of intellectual excellence, experience and multidisciplinary knowledge dedicated to the advancement of science and scholarship in Europe and the world.
Jointly with its members, ALLEA seeks to improve the conditions for research, to provide the best independent and interdisciplinary science advice available, and to strengthen the role of science in society. In doing so, ALLEA channels the expertise of European academies for the benefit of the research community, decision-makers and the public. Outputs include science-based advice in response to societally relevant topics, as well as activities to encourage scientific cooperation, scientific reasoning and values through public engagement.
ALLEA is constituted as a non-for-profit association and remains fully independent from political, religious, commercial or ideological interests.
Events
Conference
Online,
Online