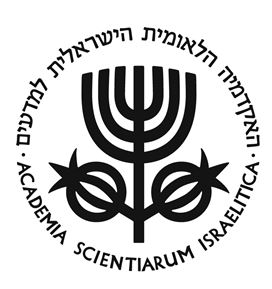 NETWORK /
National
Academy / IAP Member /

AASSA

Member
Israel Academy of Sciences and Humanities
1961
Albert Einstein Square P.O. Box 4040
The Israel Academy of Sciences and Humanities, established by law of the Knesset in 1961, comprises 131 of Israel's most distinguished scholars and scientists.
The Academy is divided into two sections, the Natural Sciences and the Humanities (including the social sciences), and is administered by a Council consisting of the Academy's President and Vice President, former President of the Academy, Chairpersons for the Sciences and the Humanities, and the Executive Director. Two plenary session of the Academy are held annually, while the Sections meet 1-3 times a year. The home of the Academy is in Jerusalem, next to the official residence of Israel's President.
The Academy's goals are to enlist as its members distinguished scholars and scientists resident in Israel; to cultivate and promote scholarly and scientific endeavor; to advise the government on activities relating to research and scientific planning of national significance; to maintain contact with parallel bodies abroad; to ensure the representation of Israeli scholarship and science at international institutions and conferences; to publish writings calculated to promote scholarship and science; and to engage in any other activity serving the aforesaid objectives.