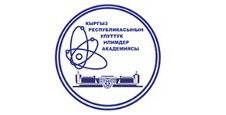 NETWORK /
National
Academy / IAP Member /

AASSA

Member
National Academy of Sciences of the Kyrgyz Republic (NAS KR)
1954
265a, Prospect Chui,
720071
,
Bishkek,
Kyrgyzstan
In December 1993, the Academy of Sciences of the Kyrgyz Republic, formerly established under the USSR Academy of Sciences, became the National Academy of Sciences of the Kyrgyz Republic by government decree.The aims of the Academy are to carry out research in natural, technical and social sciences, to train scientific staff in all fields of science, to advise the government in matters of scientific policy and to disseminate knowledge. The Academy defines themes of research in the national academies, coordinates fundamental research financed by the state, participate in international organizations and organises symposia and conferences to discuss scientific problems and coordinate research. 
Currently there are 45 Academicians, 58 Corresponding members and 9 Foreign members.