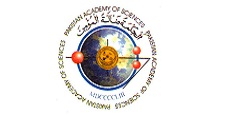 NETWORK /
National
Academy / IAP Member /

AASSA

Member
Pakistan Academy of Sciences (PAS)
1953
3 Constitution Avenue, G-5/2
Pakistan Academy of Sciences (PAS) was established in 1953 to promote science and technology, disseminate scientific knowledge and honour eminent scientists primarily through their election as fellows. There are currently 67 fellows and 17 foreign fellows. The Academy awards medals and prizes to scientists for their distinguished contributions to various scientific disciplines. In addition to having exchange programmes with scientific societies, academies and learned bodies in several countries, the Academy also publishes a scientific journal and monographs on topics of national interest. It also arranges seminars, symposia, conferences and workshops at national and international levels.
The Academy is a non-governmental and non-political supreme scientific body of distinguished scientists in the country. The Government of Pakistan has given the consultative and advisory status to the Academy "on all problems relating to the development of scientific efforts in the country", and "generally on such matters of national and international importance in the field of science as may be referred to the Academy". The affairs of the Academy are regulated by its Charter and Bye-Laws approved by the Fellows.
The Academy is governed by a Council that includes its President, two Vice Presidents, Secretary General, Associate Secretary General and Treasurer. At present, there are 83 Fellows, 33 Foreign Fellows, and 21 Members, who have been elected by the General Body. The President of Pakistan Academy of Sciences is Prof. Dr. Khalid Mahmood Khan and Secretary General of Pakistan Academy of Sciences is Prof. Dr. Tasawar Hayat.
Events
Workshop
Islamabad,
Pakistan