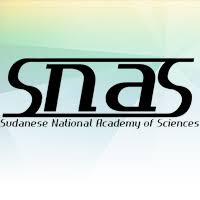 NETWORK /
National
Academy / IAP Member /

NASAC

Member
Sudanese National Academy of Science (SNAS)
2005
P.O. Box 6780, H.Q. Flat 2 Plot 4, Block 1G, Manshiya
The Sudanese National Academy of Sciences is a non-governmental organization. Its headquarters are temporarily located at the University of Khartoum. The main objectives of the Academy are as follows:
raise the standard of and further develop theoretical and applied research in Sudan;
act as consultant and render advice to the Government and the private sector in the areas of science, education, technology and scientific research;
help in the dissemination of knowledge;
raise community awareness of the importance of science and technology for economic and social development;
collaborate with similar institutions in the developed and developing countries;
offer scholarships, incentives and prizes in the area of scientific research.