Amarjargal Dagvadorj
Contacts
amarjargaldagvadorj@gmail.com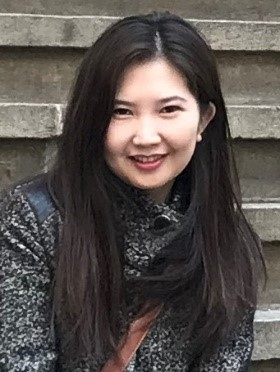 Biography
Dr. Dagvadorj received an M.D. from the Health Sciences University of Mongolia in 2008, a Master of Health Science in Global Health Policy from the University of Tokyo in 2012, and a Doctor of Public Health of Epidemiology and Health Informatics from Kyoto University in 2017.
Dr. Dagvadorj worked at the Ottawa Hospital Research Institute as a postdoctoral fellow until August 2019. She developed a protocol for maternal and child health in China at ten years after cesarean delivery by maternal request: A population-based prospective cohort. Her most recent work focused on the prevalence and determinants of mental health problems among children in Mongolia.
She is an accomplished Mongolian health professional with eight years of experience in health policy, clinical research, and maternal and child health in Canada, Japan, and Mongolia. She is committed to exploring emerging opportunities in social policy and global health. As such, she has led and co-authored 14 published scientific articles. All of her works were made possible through grants from several donors from Japan and Canada that she obtained.
Dr. Dagvadorj hosts  Mongolia's only Health and Medical Research Podcast "Medical Research Mongol Podcast." Thus far, she has created 50 episodes for medical experts or anyone interested in health issues. In her podcast she introduces the latest medical research published in international peer-reviewed scientific journals; thus, providing scientifically proven medical information on various health problems as reliable and credible information – something she finds to be oftentimes lacking in Mongolia.
Moreover, Dr. Dagvadorj is an active member of the nonprofit organization Save Infants, an NGO which raises funds to help save newborn lives in Mongolia. For her work to tackle the root cause of air pollution in Mongolia, Dr. Dagvadorj received the pitch winner award at the Mongolian Young Leaders Program 2019 held in New York. [297 words]