Diane Negra
Professor of Film Studies and Screen Culture, University College Dublin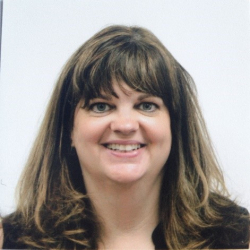 Biography
Diane Negra is Professor of Film Studies and Screen Culture at University College Dublin.  A member of the Royal Irish Academy, she has held guest professorship appointments at Brown University, the Free University of Berlin, the University of Reims, Aristotle University in Thessaloniki and Tel Aviv University. She is the author, editor or co-editor of thirteen books including What a Girl Wants?: The Reclamation of Self in Postfeminism (2008), The Irish in Us: Irishness, Performativity and Popular Culture (2006), Extreme Weather and Global Media (2015), The Aesthetics and Affects of Cuteness (2016), and Imagining "We" in the Age of "I:" Romance and Social Bonding in Contemporary Culture (2021, winner MECCSA Best Edited Collection). Her work in media, gender and cultural studies has been widely influential and recognized with a range of research awards and fellowships. For five years she served as Co-Editor-in-Chief of Television and New Media.
Professor Negra was elected to the Board of Directors of the Society for Cinema and Media Studies and currently serves on the Emerita Board for Console-ing Passions. She serves as Chair of the Royal Irish Academy's Working Group on Culture and Heritage and was a member of the Interacademy Partnership Working Group on Predatory Journals and Conferences. In 2016 she was appointed by the US Ambassador to Ireland to the Irish Fulbright Commission Board.  In 2019 she was elected Chair of the Commission.
Professor Negra is in the early stages of a book on bureaucracy, civility, and rage in the service economy whose working title is "In Order to Serve You Better:" Affect, Authority and Antagonism in The New Cultures of Customer Service.  Her other current project is Interregnum: Hollywood Film Between the Financial Crisis and Covid-19.