Fonthip Watcharaporn
Assistant Director and Medical Practitioner
Contacts
fonthip.fw34@gmail.com
amakusa_q_dds@hotmail.com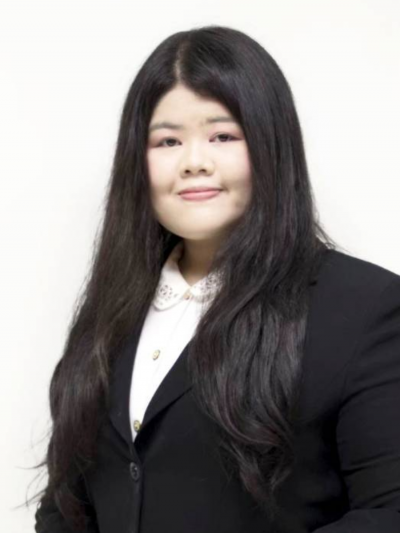 Biography
Dr. Fonthip Watcharaporn is currently an Assistant Director and Medical Practitioner at Institute for Urban Disease Control and Prevention (IUDC), Ministry of Public Health. Her responsibilities are related to academic field, management field and service. For an academic field, she is leading and monitoring research and innovation projects of IUDC as well as collaborating with international and national organizations related to global health projects. For management field, she monitors and manages cross-functional works and also evaluates the performance of IUDC staff. Moreover, she guides and gives some advice to the organization in developing strategies to improve projects and works more effectively. In this case, she is also the representative of IUDC Director in doing any assigned works such as being the delegate to attend international and national conferences especially events that are conducted in English. Last but not least, she diagnoses and treats patients at IUDC's OPD as well as promotes health literacy and health promotion of patients for service works.
Dr. Watcharaporn used to work as a Research Assistant at Mahidol University Global Health (MUGH), Mahidol University where she worked on a project relating to the care and treatment of people with dementia in Thailand. She has also be involved in the promotion of Policy Advocacy as well as Capacity Building for the staff in Mahidol University. Her work has led her to establish collaborations with other organizations related to global health and healthcare.
Dr. Watcharaporn obtained her MD from the Faculty of Medicine at Ramathibodi Hospital, Mahidol University in 2017. She also attended the Global Health Scholar Program organized by the International Health Policy Program Foundation in 2019.
Dr. Watcharaporn is passionate about reforming Thailand's health system, particularly striving for universal accessibility. Her experiences at Mahidol University Global Health gives her the opportunity to drive these reforms. Apart from her current job, she has been involved in several projects related to healthcare to improve people's quality of life. For example, she designed my style diary, an interactive health innovation that promotes a healthy and sustainable lifestyle as well as health literacy. For this project she received the first runner-up award in Designing health innovation, hosted by the Thai Health Promotion Foundation.
Dr. Watcharaporn was a co-founder of Nudmor which created an online queuing system for doctor appointments to solve patient overcrowding and increase work effectiveness of hospital staff. She is also part of a village health model project that promotes the access to appropriate healthcare for people in rural areas. She was also a co-founder of Bionanomer which created medical tool kits for screening some conditions and diseases.
Dr. Watcharaporn has experiences in mentoring students as well as coordinating schools within the Asian Medical Students Association Thailand. She has participated as a speaker and facilitator in several international and national programs such as Ashoka ChangemakerXchange program, Saturday School, Asian Leadership Lab by Asian Leadership Academy, Little Builders Project, Student Entrepreneurship Development Academy and Design thinking workshop for developing medical innovations and services for Medical Staff from Ramathibodi Excellence Center for Organ Transplantation. Furthermore, she was selected for programs such as World Health Assembly (WHA), Young Women Lead Program, Young Global Changer, One Young World and Global Shapers.