Giulio Stefanini
Contacts
giulio.stefanini@gmail.com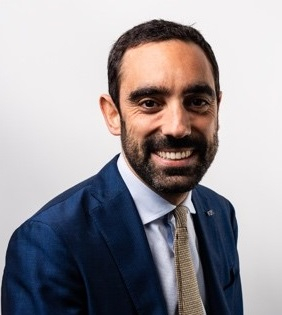 Biography
Dr. Stefanini is associate professor of cardiology at Humanitas University in Milan. He also works as an interventional cardiologist and serves as the head of Clinical Research at the Cardio Center of Humanitas Research Hospital IRCC, a center of excellence for the quality of healthcare services and ability to translate the results of research and innovation into clinical practice (Italian IRCCS accreditation).

Dr. Stefanini obtained an MD from the University of Rome La Sapienza in 2006, a PhD in Experimental Medicine from the University of Rome Tor Vergata in 2014 and an MSc in Health Economics, Management and Outcomes in Cardiovascular Sciences from the London School of Economics in 2018. He completed fellowships in Cardiology at the University of Rome La Sapienza as well as in Interventional Cardiology at the Bern University Hospital.

In his position as associate professor, Dr. Stefanini has co-organized the educational and training program of a new Post-graduate School in Cardiology, which was started in 2016. For his research activities he has repeatedly received grants from the Italian Ministry of Health (Ricerca Finalizzata) and the Italian Ministry of Education (PRIN) as principal investigator, and as co-PI from the Italian Medicines Agency (AIFA Ricerca Indipendente).

Dr. Stefanini has authored seminal articles in major journals including the New England Journal of Medicine and The Lancet. He is also active contributor to the activities of the European Society of Cardiology (ESC). He has been a member of ESC Task Forces for on Myocardial Revascularization, coronary stents and coronary scaffolds and is currently a member of the Scientific Documents Committee and of the Patient Initiatives Committee of the European Association for Percutaneous Cardiovascular Interventions (EAPCI).