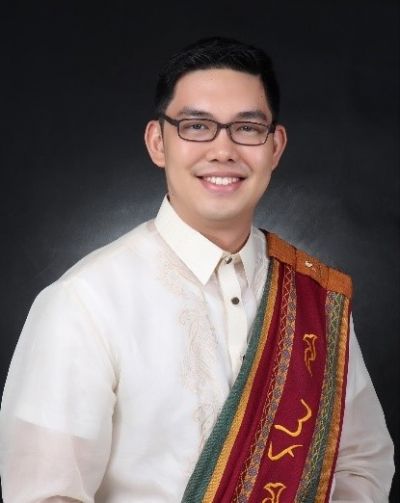 Biography
Dr. Lopez is Assistant Professor at the College of Public Health at the University of the Philippines in Manila. As part of his appointment to the university, Dr. Lopez teaches concepts related to effective health program implementation and planning. He also carries out research and serves as project leader and technical consultant for projects commissioned by the Department of Health, Department of Science and Technology, and various non-government organizations on public health standards and policy.

Dr. Lopez obtained a BSc in Basic Medical Sciences (Integrated Arts and Medicine) from the University of the Philippines Manila in 2008, and a Doctor of Medicine in 2011. From 2011 to 2013 he was part of the Doctors to the Barrios (DTTB) Rural Health Physician Deployment Program of the Philippines'' Department of Health and he received a Master in Public Management from the Development Academy of the Philippines in 2013.

As a health policy researcher, he assumed leadership roles such as primary investigator for a strategic dissemination project for the Philippine national unified research agenda (2018-2019), policy development manager for a project designing an omnibus policy template for all health programs of the Department of Health (2016), and as technical lead for developing policies for preventing child injuries in the Philippines (2018-2019). As a public health leader, he co-founded and now serves as treasurer of the Philippine Society of Public Health Physicians (2017). He also co-founded Tambalista, Inc., a research organization for nature-based products. His research, published both locally and internationally, focuses on the measurement of public health problems and their impact, and on community-oriented solutions. As consultant, he provides insights on community health work to the Philippine College of Surgeons Sure Committee (ongoing), and World Surgical Foundation Philippines (2019). He also led several volunteer initiatives and organizations such as the Poveda Gawad Kalinga Village for the suburban poor in Manila (2013-2015), and was project-lead for the Philippine Healthcare and Social Media Summit 2019.