Nathaniel Orillaza Jr.
Associate Professor
Contacts
nsorillaza@up.edu.ph
docnats@gmail.com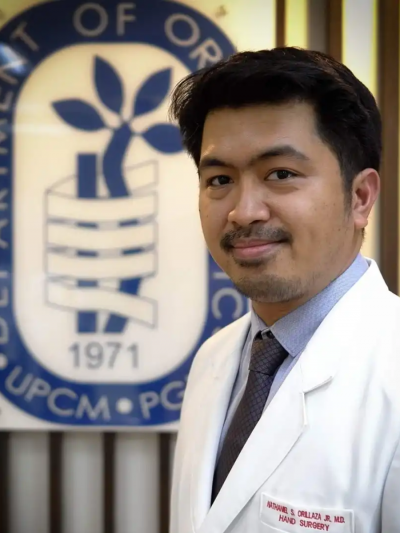 Biography
Nats Orillaza is a hand surgeon and Associate Professor of Orthopedics at the University of the Philippines Manila. He currently serves as the president of the Association of Hand Surgeons of the Philippines and sits as a trustee and secretary of the Philippine Board of Orthopedics. He spends significant hours of service providing care for the underserved in several government hospitals and assisting orthopedic surgeons in-training. He has published papers focusing on upper extremity care, orthopedic research and patient education and involvement in care, while working as editorial board member of international journals. Teaching takes up much of his schedule as he regularly lectures, locally and internationally, to students and specialists on upper extremity trauma, wound management and orthopedic education and research. He actively promotes better care for all upper extremity conditions with proper soft-tissue handling, prioritizing the role of biology in the healing of musculoskeletal problems. He is also an advocate of patient empowerment and aims to develop programs to keep patients informed and actively involved in their care.