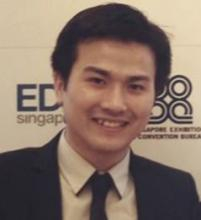 Biography
Bach Tran is Vice Head of Department of Health Economics at Hanoi Medical University, Vietnam, and Adjunct Professor at the Bloomberg School of Public Health, Johns Hopkins University, USA.
His research interests include the application of epidemiological-economic models to explore the determinants of infectious diseases outbreaks, assess nations' vulnerability, and identify effective system and human behavioral responses. He has extensive experience in research, surveillance and evaluation of global health threats in South-East Asia. Much of his work centers on determining cost-effective interventions, assessing health services and innovations, and strengthening health systems, particularly related to HIV/AIDS and emerging diseases.
He is the winner of numerous international and domestic research awards, including the Hopkins Center for AIDS Research's International Research Award and the Dang Van Ngu Memorial Award. He has been publishing frequently in highly regarded international journals in global health sciences, including The Lancet, Bulletin of the World Health Organization, and AIDS and Behaviors among others.
Dr. Bach Tran earned his PhD (2011) and completed a postdoctoral fellowship (2013) in Health Economics and Policy from the University of Alberta, Canada. He is an alumnus of the InterAcademy Partnership's Young Physician Leaders programme (2013) and Executive Committee member of the Global Young Academy (2018-9).
Dr. Bach Tran served as a Health Economist at the Institute of Health Economics, Canada (2013), and a research fellow of the International AIDS Society at the Johns Hopkins University, USA (2014). Since 2015, he is co-chair of the Global Health Innovations Network (GHIN) which aims to fostering innovations, research and publications towards sustainable health and development in LMICs. Serving as Vice President of the Vietnam Young Physician Association, Dr. Tran has also been a pioneer in promoting research and evidence-based medicine in the Vietnamese health care system.