Victor Hoe Chee Wai Abdullah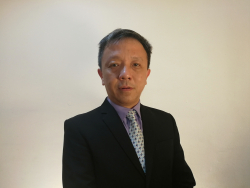 Biography
Dr Victor Hoe is a Professor of Occupational and Public Health. He is the Head of the Department of Social and Preventive Medicine, Faculty of Medicine in the University of Malaya and the Public Health Department, University Malaya Medical Centre. 
He is part of the UMMC COVID-19 task force since 6 January 2020. His role in the task force was to manage the environment issue in the University Malaya Medical Centre to reduce the transmission of the SARS-CoV-2. He is also part of the team that developed the UMMC risk assessment and surveillance system.
He holds a Doctor of Philosophy in Occupational Health and Safety from Monash University in Melbourne Australia. He also has the Master of Public Health, Master of Public Health (Occupational Health) and Master of Engineering (Safety, Health and Environment) from the University of Malaya, and the Master of Occupational Safety and Health from the University of Turin and the International Labour Organization (ILO) - International Training Centre in Turin, Italy. He is a Fellow of the Academy of Medicine Malaysia and Fellow of the Academy of Occupational and Environmental Medicine Malaysia. 
He was the recipient of the first of the two International Commission for Occupational Health (ICOH) and ILO Master Fellowship.