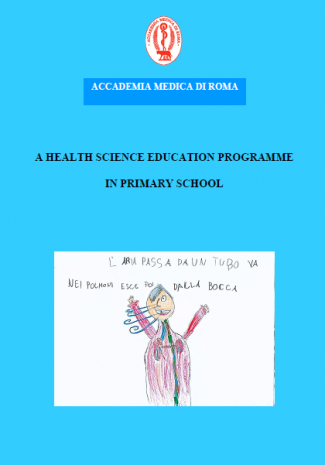 This project aimed to evaluate whether a health sciences education programme can be successfully implemented during the first cycle of compulsory school.
Promotion of healthy behaviours is generally considered as one of the essential components of primary prevention. Initiatives aimed at encouraging healthy behaviours (health education programs) are currently being carried out in the Italian compulsory school as recommendations and guidelines.
Such approach, however, has proved to be of limited effectiveness since at this school level the children lack the scientific knowledge required to understand and share the educational message. Health education programmes need to be supported by a systematic training in the field of health sciences, aimed at making the child/adolescent aware of the structural and functional organization of the body and the nature of preventable health risks. Compulsory school at the primary level represents a very important opportunity for intervention because it allows entire age segments to benefit from such activities.
The Accademia Medica di Roma has published this report on a project assessing the feasibility for a Health Science Education Programme in compulsory primary schools. The project has been partly co-sponsored by the Accademia Nazionale dei Lincei (Italy) and has received funds from IAP and IAMP.
A detailed background summary on this Project is available here.
Other Authoring Institutions