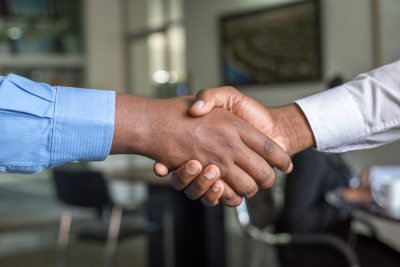 How to support Afghan scientists and scholars
Read the new joint statement from the Interacademy Partnership (IAP) and the International Science Council (ISC)
The InterAcademy Partnership (IAP) and the International Science Council (ISC) express concern for Afghan scholars in Afghanistan and around the world, and call for urgent action to preserve gains made in education and research in Afghanistan in recent decades.
In the past few weeks, the world has witnessed harrowing scenes from Afghanistan as thousands of Afghanis attempted to join nationals from other nations in fleeing the country via Kabul airport.
In a country already weakened by long-standing conflict, the aftermath of the Taliban takeover of the Afghan government has left an uncertain and increasingly threatening situation for many Afghan citizens. As reported in Nature, but given little media attention elsewhere, however, is the precarious situation of the nation's scientists, doctors, engineers, and others with advanced academic and technical training, as well as current students. Indeed, reports of scientists being hunted in door-to-door searches are particularly concerning, especially now that evacuation flights have more or less ceased.
The joint statement 'Action for Afghan scientists and scholars' stresses the fact that three immediate actions are required:
We encourage Afghan scientists, wherever they are located, to make themselves and their current situation known to any one of more of the bona fide organizations that may be able to assist. We encourage them to, if possible, ensure that their degree certificates and evidence of other professional accomplishments are in a safe space, perhaps uploading details to secure sites in the cloud, with trusted contacts at universities outside Afghanistan, or with the United Nations.
We urge universities and research centres, wherever they are in the world and especially those in the west/central Asia region to step forward and offer to host Afghan scientists. Such offers could be in partnership with a bona fide assisting organization or via newly-created opportunities. Short-term positions can act as useful steppingstones for affected Afghan scientists, but longer-term opportunities (more than two years) should be made available. We urge universities and research centres that have the possibility to assist to make themselves known to us or other bona fide assisting organizations.
We urge governments and research councils to provide the funding necessary to welcome Afghan scientists, either via existing or exceptional measures. Such support should take into account families, language training and cultural integration, as well as professional mentoring in a new academic environment.
You can read the full joint statement at https://www.interacademies.org/publication/action-afghan-scientists-and-scholars.