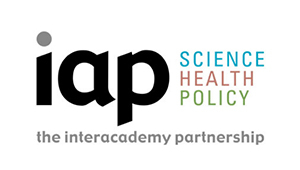 IAP members approve new statutes
The majority of IAP member academies endorsed them in August 2021
Following a two-year consultative process beginning with the IAP General Assembly in Songdo, Korea, in April 2019, IAP's member academies have endorsed a new set of Statutes that will govern the organization.
Under the new Statutes, the governance structure has been streamlined to maximize the effectiveness, impact and inclusiveness of IAP. Among the more substantive changes made is a new Advisory Committee that will replace the separate Science Executive Committee, Health Executive Committee and Policy Board as strategic advisors to the IAP Board (the 6 co-chairs).
The new Advisory Committee will ensure representation across geographies, country income level, the science, medical and engineering disciplines, and career stage, including at least one early-career member. Another change is the addition of new 'Development and Programme Committees' that will play a critical role in helping develop and fundraise for IAP activities. The changes will be implemented in the coming months, culminating in the 2022 IAP General Assembly, and the elections of new co-chairs, Advisory Committee and Development and Programme Committee members.
"This is an exciting time for IAP. The new Statutes reflect the continued unification of the previously separate science and medical academy networks into a unified IAP network working together," noted IAP Co-President Richard Catlow,
"At the same time, in many ways, the spirit of the new Statutes has already been in practice. This document simply codifies the more inclusive way in which the network has been operating," he added.
"We look forward to this opportunity to engage more academies in IAP's activities, through feedback, ideas for new projects, and nominations for leadership and project roles to help us ensure IAP is maximally inclusive and increasingly effective in the science-policy arena," said IAP Co-President Depei Liu.