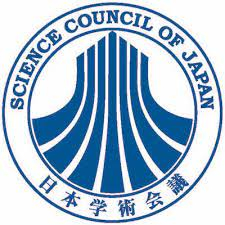 International Conference on Science and Technology for Sustainability 2023 Explores Resilience to Catastrophic Disasters
The Science Council of Japan will host a symposium on Science and Technology for Sustainability on 7 and 8 September 2023, in Tokyo and online
The upcoming International Conference on Science and Technology for Sustainability 2023, organized by the Science Council of Japan (SCJ), is set to address the pressing need for global societies to fortify their resilience and sustainability in the aftermath of catastrophic disasters. The conference's theme, 'Transforming Society to Become Resilient and Sustainable beyond Catastrophic Disasters,' reflects the urgency of the matter and seeks to draw upon past experiences to chart a course for the future.
In a world that has been witnessing an unprecedented series of natural disasters, the conference aims to offer valuable insights and strategies to nations and communities grappling with the challenges posed by earthquakes, tsunamis, cyclones, and other calamities. The event is particularly significant as it commemorates the 100th anniversary of the Great Kanto Earthquake, a pivotal moment in Japan's history that shaped its disaster preparedness and recovery strategies.
The SCJ's efforts in organizing this event are underpinned by a commitment to share accumulated knowledge, both from Japan's own experiences and those of other countries and regions impacted by similar crises. By facilitating the exchange of expertise, the SCJ hopes to foster international cooperation and equip younger generations with the tools needed to address and mitigate the consequences of disasters.
The conference is in line with the principles outlined in the Sendai Framework for Disaster Risk Reduction 2015-2030, which emphasizes the critical role of science, technology, and research in managing and reducing disaster risks. With the world witnessing escalating impacts of natural disasters due to factors like population growth, urbanization, and climate change, the need for innovative approaches has become paramount.
The conference will explore a range of topics, including disaster risk reduction strategies, emergency response mechanisms, and post-disaster recovery efforts. Furthermore, the event will be a hybrid conference, with participants having the option to attend via Zoom Webinar, ensuring accessibility and global participation.
To illustrate the interconnectedness of this conference with the broader international scientific community, the IAP Statement on Science and Technology for Disaster Risk Reduction, led by SCJ and released in November 2017, highlights the collaborative efforts of various organizations, including the United Nations Office for Disaster Risk Reduction (UNISDR) and the International Network for Government Science Advice (INGSA). This collaborative approach underscores the commitment of the global scientific community to address the challenges posed by natural disasters.
Date: August 15, 2023
Location: Tokyo, Japan and online
The registration for the conference is now open and can be accessed through the following link: Registration Link.
As the world faces a rising tide of natural disasters, the International Conference on Science and Technology for Sustainability 2023 serves as a beacon of hope, providing a platform for experts and stakeholders to collectively work towards a more resilient and sustainable future.
For more information about the conference, please visit the official website of the Science Council of Japan: SCJ Official Website.