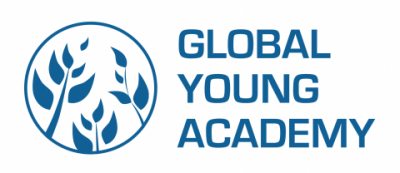 News from the Global Young Academy (GYA)
The Global Young Academy (GYA) gives a voice to young researchers, bringing a unique global, interdisciplinary, and inclusive perspective guided by evidence and reason to produce a sustainable vision for the future
Save the date for the GYA's AGM and International Conference of Young Scientists
The 2022 GYA Annual General Meeting (AGM) will be held ONLINE from 14-17 June 2022, in connection with the International Conference of Young Scientists on the topic "Harmonising Reason with Sensibility: Regenerating science for an inclusive and sustainable future".
The International Conference will be hosted by the Young Academy of Japan, with support from the Science Council of Japan (SCJ).
The conference will include in-person meetings for those already living in Japan, with ONLINE participation for GYA members, alumni and partners from around the world.
Programme details will be available in early May 2022.
The Conference Agenda is available here.
Questions or ideas? Email info@globalyoungacademy.net
Introducing the GYA's Science Advice Resource Centre
The GYA's Science Advice Working Group recently unveiled the Science Advice Resource Centre, a platform that features peer-reviewed articles on governmental science advice, science policy, science diplomacy, and science communication by and for early-career researchers (ECRs). The platform is intended to be an initial entry point for ECRs into scientific advice matters.
SCISO - Video tutorials on science ethics and science communication
#SCISO is a project in collaboration with the German National Institute for Science Communication (NaWik), funded by the Volkswagen Foundation, that aims to help build trust in science among people through a series of tutorial videos.
Check out all the videos on the #SCISO page!