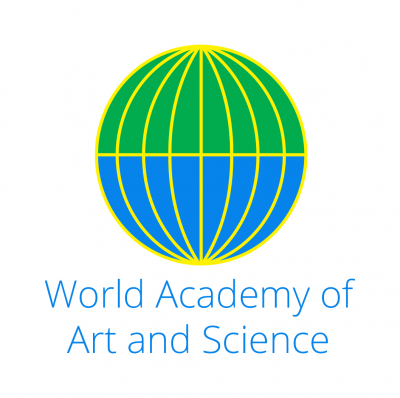 News from the World Academy of Art and Science (WAAS)
Sustainable Development Goals
WAAS serves as a forum for reflective scientists, artists, and scholars to discuss the vital problems of humankind
World Conference on Basic Sciences and Sustainable Development
The World Academy of Art and Science (WAAS) invites you to the World Conference on Basic Sciences and Sustainable Development, that will take place on 20-22 September in Belgrade, Serbia.
The institutions organizing the Conference are UNESCO, the World Academy of Art and Science, the Serbian Academy of Sciences and Arts, the Club of Rome, the Serbian Association of Economists, the World University Consortium, the Ministry of Education, Science and Technological Development of Serbia, and the Vinča Institute of Nuclear Sciences, Belgrade.
This conference will be one of the main events within the International Year of Basic Sciences for Sustainable Development (IYBSSD 2022). More info can be found here.
Alberto Zucconi has been awarded the Carl Rogers Award 2022
Alberto Zucconi , chairman of the WAAS Board of Trustees, has been awarded the Carl Rogers Award 2022, an award that is given to an individual for an outstanding contribution to the theory and practice of humanistic psychology.
IAP congratulates Prof. Zucconi for this achievement.
Join the Global 'Human Security for All' Campaign
WAAS is launching a global campaign on Human Security — 'Human Security for All' — to promote a comprehensive, integrated approach to security that encompasses all the dimensions of the 17 Sustainable Development Goals, including peace and human rights.
IAP is one of 30 notable organizations — that encompass science, technology, education, parliamentarians, environmentalists, and the youth — who are partnering in this campaign.
We invite you to sign up at the link https://new.worldacademy.org/human-security/, which will add your name to our campaign contact list and allow you to express your interest in this world-first campaign and receive regular information on activities and partnerships. In the coming weeks and months, the campaign will be compiling resources, news, and contact directories that will be free for you to use. We'll be inviting your comments and suggestions and exploring ways that your academy can actively participate. We look forward to hearing from you via the link below.
https://new.worldacademy.org/human-security/