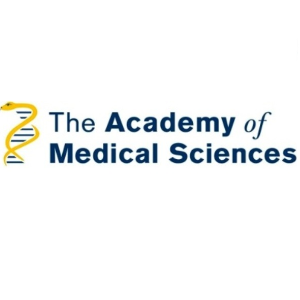 NETWORK /
National
Academy / IAP Member
Academy of Medical Sciences, UK
The UK Academy of Medical Sciences is the independent body in the UK representing the whole spectrum of medical science. Our mission is to ensure better healthcare through the rapid application of research to the practice of medicine.
We achieve this by:
Providing expert, evidence based information and advice on the latest developments in medical science.
Supporting the development of a first class medical science workforce.
Championing the UK's medical research strengths in academia, in the NHS and in the biotechnology and pharmaceutical industries.
Our elected Fellows are central to our success; it is their diversity of talent and expertise that enables the Academy to bring authoritative opinion and influence to complex issues of 21st Century medical science and healthcare.
We are:
An independent, national resource of excellence and expertise in medical science and healthcare.
Networked to leaders and key influencers in medical science in the UK and abroad.
Responsive, dynamic and innovative.
Our aims internationally are to enhance biomedical and health research collaboration with the UK and to improve health across the globe by promoting the rapid application of research. Our international strategy identifies four key objectives:
Promoting the use of research internationally
Enhancing international collaboration and capacity building
Strengthening partnerships within the UK and internationally
Building the Academy's position internationally
 
President:  Professor Dame Anne Johnson

Vice-President, International: Professor Tom Solomon
Events
Conference
Glasgow,
United Kingdom